Commemorative Stamp to Mark Iris Murdoch Centenary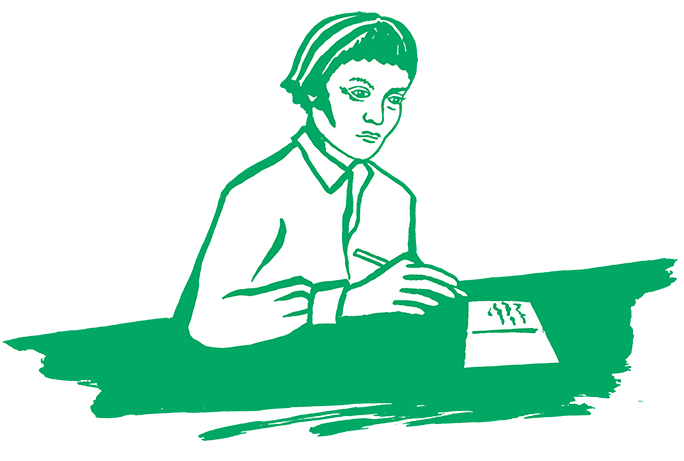 To mark the centenary of Iris Murdoch, the Irish postal service An Post are issuing a beautiful commemorative stamp on 15th July 2019. Murdoch was born in Dublin and the stamp records Murdoch's important place in Irish literary and philosophical history.
Dr Rachael Wiseman (from University of Liverpool Department of Philosophy) and Dr Clare MacCumhaill (from Durham University Department of Philosophy) are joining with An Post to celebrate Murdoch's philosophy, literature, and love of letter-writing with an international #SlowPhilosophy exchange: #PhilosophybyPostcard.
Between July and September 2019 the public will be invited to send a postcard to Iris Murdoch at her birthplace on Blessington Street, Dublin. The postal address will be released via this website on 15th July 2019. 100 postcards received will be selected and sent on to 100 waiting philosophers from around the globe. Postcard-writers will receive a reply to their postcard from a philosopher, written on a specially commissioned artist-designed postcard complete with a commemorative Murdoch stamp.
Philosophy by Postcard was inspired by the postcard exchange between Elizabeth Anscombe and Sir Anthony Kenny, held in the Collegium Institute archive at University of Philadelphia. You can read more about it here.
---
Rachael and Clare are currently looking for 100 philosophers to participate! Find out more and register here: www.philosophybypostcard.com
Rachael and Clare are writing a book together on the philosophy of Iris Murdoch and three friends: Elizabeth Anscombe, Philippa Foot and Mary Midgley. The book will be published by Chatto and Windus.