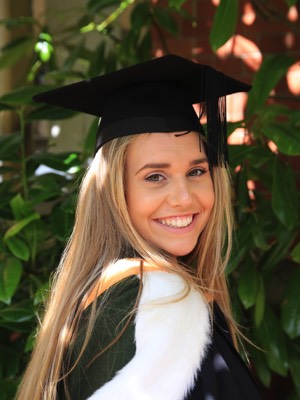 B.Sc. University of Sheffield
EDUCATION
University of Sheffield — BSc Biomedical Science, 2:1 , September 2013 - June 2016

Dissertation: 'Does PKM2 play a role in cell proliferation and tumorigenesis by acting as a protein kinase or a regulator of metabolism?' (Put forward for publication).

Key modules: Cell and Molecular Biology, Developmental Biology, Modelling Human Disease, Neurodegeneration, Cancer Biology, Neuroanatomy and Physiology and Pharmacology.
Key research methods: Live cell microscopy, electrophoresis and blotting, PCR and sequencing, immunostaining, chromatography, mass spectrometry, assay of proteins and human dissection.

Transferable skills: Analytical and data handling skills via dissertation/lab report writing; scientific precision via rigorous lab based methodologies.

University of Liverpool — Mathematical Philosophy and Logic (Single module), September 2010 - May 2011

Transferable skills: Logical and analytical thinking via the study of validity and reasoning; attention to detail via manipulation of precise and intricate mathematical ideas; flexibility via approaching problems from a variety of perspectives to provide different outcomes.