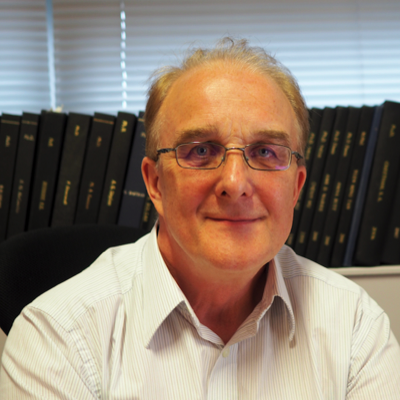 B.Sc. 1st class Honours, Biochemistry, University of Wales
Ph.D. Biochemistry, University of Wales
Fellow of the Learned Society of Wales
My main areas of research are in the areas of protein chemistry, proteomics, proteolysis, and proteolytic enzymes, with emphasis on proteome quantification and the understanding protein dynamics on a global, proteome wide scale and of developing relevant methods in intact animals and complex systems. I was the 'reporting PI' for the CoPY project. I am Chair of BBSRC Bioscience Skills and Careers Strategy Panel and member of Council of the Biochemical Society. From April 2012 to March 2015 I was a Royal Society Industrial Fellow, working with Waters.

1997-1993: Lecturer, Senior Lecturer, Reader, University of Liverpool

1993-1999: Chair of Biochemistry, UMIST, Manchester

1999-present: Chair of Proteomics, University of Liverpool

2014-2016: Chair of BBSRC Bioscience and Skills Strategy Panel

2012-2015: Royal Society Industrial Fellow

2011- 2018: Head of Technology Directorate, Faculty of Health and Life Sciences [

LINK

]

2015 - 2018: Head of Biochemistry, Institute of Integrative Biology

2017, 2018: Chair, 1ALERT Panel, BBSRC

Joint Head, Centre for Proteome Research (with Ed Emmott and

Claire Eyers

)

2013-2018: Member of Council and Chair, Education Committee, Biochemical Society [

LINK

]

2014- Chair, A2 Scrutiny Panel, LSW

2019- Fellowship Committee, LSW