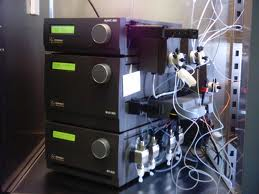 AKTA High resolution chromatography system

ÄKTApurifier core systems, together with ÄKTAdesign automation kits and hardware, ensure that purification efforts are always focused on target proteins of interest. Purification can be performed at microgram, milligram or gram scale, depending on the core system and kits selected. All this translates into improved versatility and tailor-made solutions for a specific application workflow of interest.

With the ability to purify virtually 100% of all biomolecules, the ÄKTA design platform can handle the simplest and the toughest of challenges. It gives you speed, ease-of-use, and flexibility whatever your purification application or scale.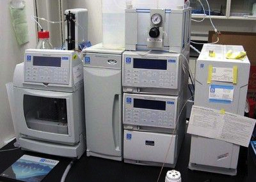 Dionex BioLC chromatography system