Citizens of Everywhere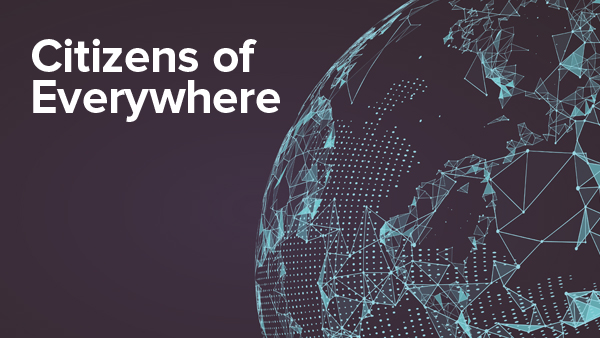 ‌
Citizens of Everywhere is a multidisciplinary project led by the University of Liverpool that aims to generate dialogue and response to recent political shifts in Europe and America. Through a series of public events, commissioned pieces of writing, workshops and creative engagement with schools, the project will address a range of issues—including challenges to national borders, the free movement of populations and identity, definitions of citizenship as well as the migrant crisis, turbulent geographies, trauma, internationalism in the age of globalisation, and the role of the sciences and humanities in a changing world.
Citizens of Everywhere directly engages with Theresa May's recent Conservative Party conference speech, in which she reframes ideas of citizenship in the context of Brexit, by stating that "if you believe you're a citizen of the world, you're a citizen of nowhere. You don't understand what the very word 'citizenship' means."
This project will draw from artists, scientists, academics, writers, cultural organisers and beyond to broaden and debate what 'citizenship' means today. It will also ask: how do practitioners and educators working in the sciences and humanities respond to the rapidly changing role of the arts and research in times of political turmoil?
@citizensofwhere
#CitizensofEverywhere