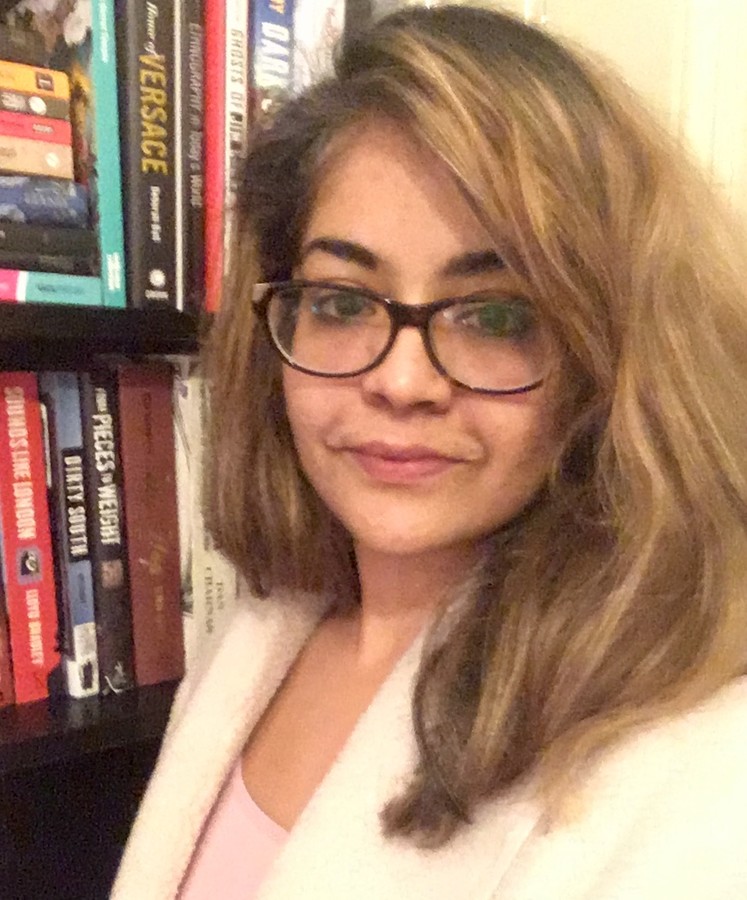 About
Personal Statement
An ethnomusicologist and popular music scholar, Simran was awarded the Leverhulme Early Career Research Fellowship in 2019. Her current research focuses on music and boxing in London; interrogating each as an integrated socio-cultural performative practice, she examines gender, race and class in London. Ethnographic enquiry analyses branding in music and boxing as performance of identity in negotiation of socio-economic issues, and as hyper-visual representation of identity and performance. This project was also awarded the Marie Skłodowska-Curie actions Seal of Excellence in 2019 under Horizon 2020, the EU Programme for Research and Innovation.

She was awarded the Reid scholarship and the Overseas Research Award at Royal Holloway, University of London, where she was obtained her doctorate in 2018. Her doctoral research interrogated hip hop in Uganda. Combining ethnomusicology with visual and cultural studies, and political economy, she critically interrogates self-fashioning through consumption in sites of socio-economic fragility. She developed frameworks of image, branding and belonging, which inform her current research, through collaborative processes in the creation of promotional imagery and visual branding for stakeholders. She holds an MA with distinction in Media and International Development from the University in East Anglia, wherein she undertook fieldwork in western Uganda, focusing on conflict and radio reportage.

Her research interests include: music and sport; identity and diasporic practices; interactions between capitalism and expressive cultures; a hyper-commodification of worldwide flows of information; individual and community negotiations with the terms of social and economic development; and the proliferation of digital technology in the global South.
Simran has served as Staff Writer for the Society for Ethnomusicology, contributing to SEM Student News between 2015-2017. Peer-reviewed publications include the chapter, 'Hip Hop as Civil Society: Activism and Escapism in Uganda's Hip-Hop Scene' in the compendium Songs of Social Protest, published by Rowan and Littlefield in 2018. Forthcoming articles include work on image in Popular Music, and branding in Eastern African Literary and Cultural Studies. She has served as co-editor in the special issue, 'Global Hip Hop', published by the Journal of Hip Hop Studies, and is contributing a chapter to the Oxford Handbook of Hip Hop Music.

She has presented papers at diverse conferences including: Songs of Social Protest, University of Limerick 2015; 7th International Doctoral Workshop in Ethnomusicology, Hanover University for Music, Drama and Media 2015; European Conference on African Studies, Sorbonne and École pratique des hautes études (EPHE) 2015; British Forum for Ethnomusicology, University of Kent, 2016; 'It Ain't Where You're From, It's Where You're At', the UK's first international Hip Hop Studies Conference at University of Cambridge 2016; and the Rope-A-Dope series, of hip hop symposia at the University of Bristol, 2018.

An Associate Fellow at Advance HE, Simran has served as Visiting Faculty at both the Departments of Music, and of Politics and International Relations at Royal Holloway, University of London, between 2014 –2018, where she taught courses on ethnomusicology, music and media, world music, political philosophy and international political economy. Between 2018-2019, she served as Lecturer at the University of Southampton, where she designed and developed the course, 'Global Hip Hop.' She has worked as music journalist and consultant, most recently contributing to an article on the hip hop concept album for The Economist. Her return to academia followed a seven-year career as Creative Director of Green Goose Design, New Delhi, one of India's best-known branding design firms in the luxury and lifestyle segment.




---