popMAC: International Conference on Analyzing Popular Music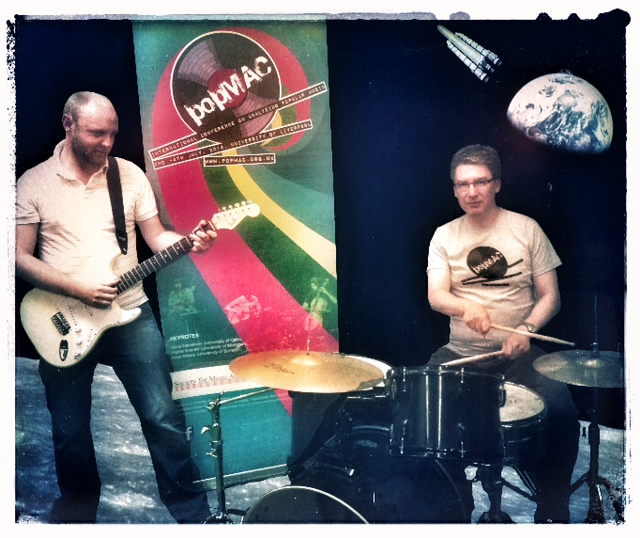 The international conference on Analyzing popular music is to hosted by the music department on 2nd-4th July, 2013.
Organised by Prof Spitzer and Dr Smith, the conference will unite over 100 speakers from all corners of the globe to meet and discuss the ways in which we can reconceptualise music analysis as it pertains to popular music, aiming to develop sharper tools for digging deep into a genre of music that is often neglected by the analytical community.
Several of our Liverpool staff and students are presenting, including the following:
Freya Jarman & Bethany Lowe
'Analyse this! The semiotics & Strangeness of Self-Referential Songs' (University of Newcastle & University of Liverpool)
Þorbjörg Daphne Hall
Representing Iceland: Analysis of the relationship between music and nature in the film Heima by Sigur Rós
Michael Spitzer
Not Emo: The Reality of Feeling in Arcade Fire
Gurdeep Khabra
Putting the 'British' into 'British Bhangra': Analysing the music of the South Asian diaspora in Britain
Kenneth Smith
The Lonesome Crowded West: Breakthroughs, Ruptures and Continuities in the songs of Modest Mouse
Aine Mangaoang
Emo Disco : Euphoria, Intimacy and Power in David Byrne's Song Cycle Here Lies Love
Haekyung Um
K-pop Scenes and Fandom in the UK: Location, Mobility and Identity
See our website http://www.popmac.org.uk for details.