Apply now to MA Music and Audiovisual Media!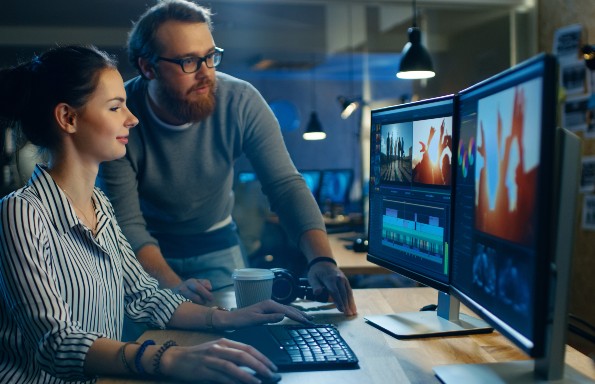 The Department of Music is now accepting applications to its new master's programme launching in September 2022: MA Music and Audiovisual Media.
Incorporating creative practice and research, the programme will provide flexible advanced training for students who wish to develop their knowledge and expertise in music and audiovisual media.
Through the industry-standard facilities available within the Department, students will be able to specialise in areas such as sound-design and composition for moving image media, film and gaming to an advanced level. Theoretical approaches to audiovisual media, including musicology, critical theory and textual analysis, will complement the practical element, enabling students to develop their knowledge and research skills.
"Film, television, the gaming industry and web-based audiovisual content creation are at once expanding areas for employment for music graduates and the subject of a burgeoning field of academic study", said Dr Andrew Simmons, Programme Director and Lecturer in Film Music Composition.
"The MA Music and Audiovisual Media responds to both of these developments by offering both practice-based and critical studies pathways."