The Musical Human selected as BBC R4 'Book of the Week'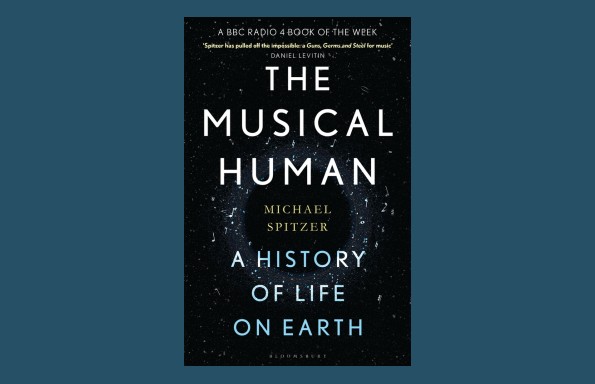 A major new publication by Professor Michael Spitzer – charting the relationship between music and humanity – is to be featured as BBC Radio 4's 'Book of the Week'.
The Musical Human explores how music has defined the human species since its very origins, and posits that it might be the most important thing we have ever done.
Incorporating world history, evolution, nature, animals and artificial intelligence, this global history of music has drawn comparisons to Sapiens for its ambitious scope and its sweep across the ages – from the birth of our planet through to the 'Golden Record' sent out to greet alien civilisations.
Radio 4 listeners will be able to hear excerpts from the book twice daily from 5th April when it assumes the station's coveted 'Book of the Week' slot, with narration by well-known actor Simon McBurney.
"Music is the most important thing we ever did as a species", explains the Professor of Theory and Analysis at the University of Liverpool's Department of Music. "It drove human evolution and was there every step of the way. It's also our umbilical cord back to Mother Nature, so it's astonishing that there has never been a 'Big History' of music before."
Having started the writing process in 2019, the world-renowned musicologist says that the outbreak of the coronavirus pandemic gave the book a new significance.
"Lockdown has shown just how important music is to people. It's a source of therapy, and it has connected people in a time of isolation. Even the weekly clap for the NHS was a form of music-making."
The Musical Human has already garnered rave reviews ahead of its publication, with the author lined up to appear at several festivals over the summer, including Bath, Bristol and the Chalke Valley History Festival (the largest history festival in the world); and to feature on American podcast series 'The Big Think' and 'The Avid Reader Show' next month. Next week, he will be interviewed by Radio 4's Today programme.
The title will be published in ten languages – including Chinese – and the audio book will be narrated by none other than best-selling neuroscientist and author Daniel Levitin.
Asked about his personal favourite part of the book, Professor Spitzer comments: "I have a special soft spot for chapter 9, where I look at the music of insects, birds, apes, and whales.
"What blows my mind is that humpback whales were singing songs as rich and sophisticated as our own, but they were doing it millions of years before us".
The Musical Human will be published by Bloomsbury on 1st April, and is available for pre-order now.