Catherine's Liverpool 50k Fundraiser for Claire House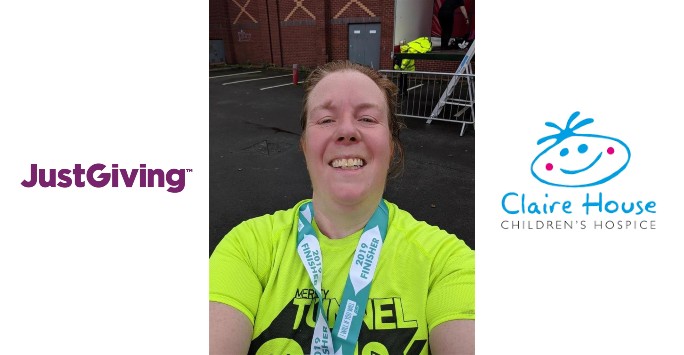 UPDATE: Catherine has raised over £750 at the time of writing!
Head of Department Catherine Tackley will be running 50km in 7 days to raise money for Claire House Children's Hospice.
With your help Catherine hopes to raise a minimum of £500 via JustGiving. Catherine:
I'm raising money for Claire House Children's Hospice. Claire House helps seriously and terminally ill children live life to the full by creating wonderful experiences and bringing back a sense of normality to family life. The charity helps families in circumstances that no family would ever want to face. Claire Cain, the inspiration behind Claire house, loved music and music therapy is important element of the care provided by Claire House.
Over the course of an intense week Catherine will undertake (from her own front door) the lockdown equivalent of the following races:
Sun 3rd May | 10am, Liverpool Spring 10k
Mon 4th May | 7:15pm, Pickerings Pasture 5k
Tue 5th May | 7:15pm, Birkenhead Park 10k
Thurs 7th May | 7:15pm, Stanley Park 8k
Fri 8th May (Bank Holiday) | 7:15pm, Norton Priory 9k
Sat 9th May | 7:15pm, 8k
Show your support and please give what you can over on Catherine's JustGiving page for a very worthy cause!