Student Showcase: Green Tangerines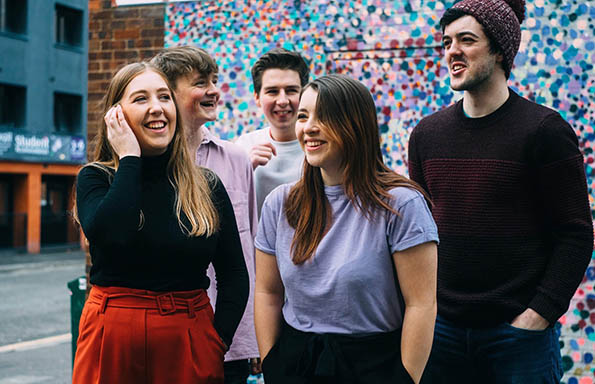 Formed in the Department of Music in 2017 Green Tangerines are a funk, jazz and soul band bringing their tight jams and excellent musicianship to music venues across the city. Taking influence from the likes of Steely Dan, John Scofield, Mike Stearn and the Brecker Brothers, Green Tangerines (in their own words) "combine the rawness of 70's Jazz Fusion with the Nu Jazz scene of today".
Green Tangerines are:
Sarah Sands - Saxophone, Vocals
Jack O'Hanlon - Guitar
Sam Taylor - Trumpet
Fran Mills - Bass guitar
Tom Hudson - Drums
Find out more:
https://www.facebook.com/GreeenTangerines/
https://www.instagram.com/greentangerinesband/
Photos in image gallery by Lloyds Creative.