Who or what is Zingarelli?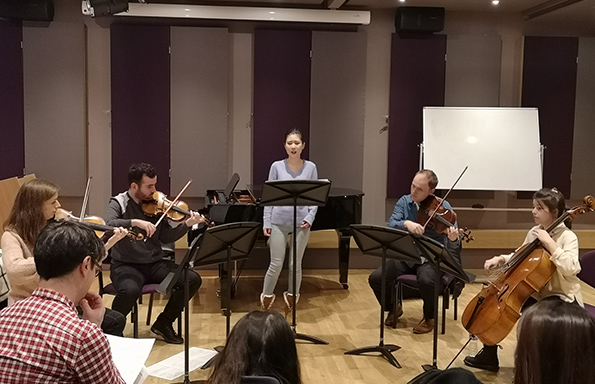 Students on the Performance MMus prepared their own performing editions of unpublished songs by 18th century Italian composer Niccolò Antonio Zingarelli and then sang these in a workshop with University Ensemble-in-Residence, the Solem Quartet this week.
The quartet also worked with UG student performers on Mendelssohn's Octet, played new works written by members of The Guild's Composers' Forum, and hooked up via Skype with alumnus composer Connie Compton-Stewart in Berlin to rehearse a piece scheduled for their Spring 2020 Lunchtime Concert.