The Department of Music Tests High Tech RNCM Ensemble+ Equipment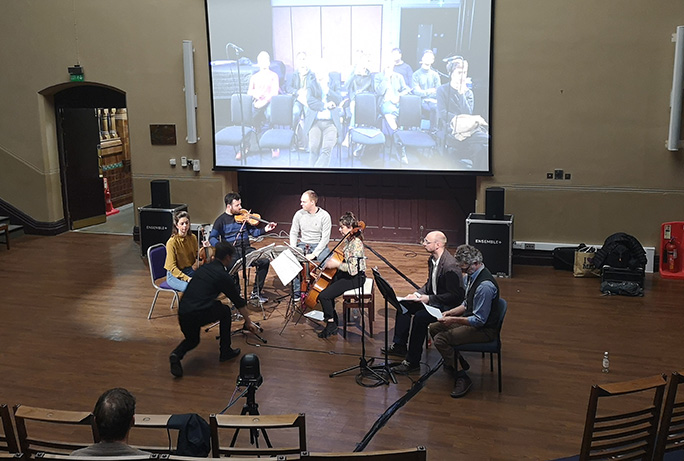 Dr Kenneth Forkert-Smith and Dr Richard Worth from the Department of Music, the University of Liverpool ensemble-in-residence, the Solem Quartet, students and members of the public in the Leggate Theatre are joined by staff and students from the Royal Northern College of Music in Manchester to test out RNCM Ensemble +.
RNCM Ensemble+ is an initiative designed to create a network of higher education and professional partnerships to share and exchange learning and teaching with a focus on high-tech remote communication.
It was used here to share live analysis of Schumann's String Quartet no. 3. Read more.