Brand New Facilities for the Department of Music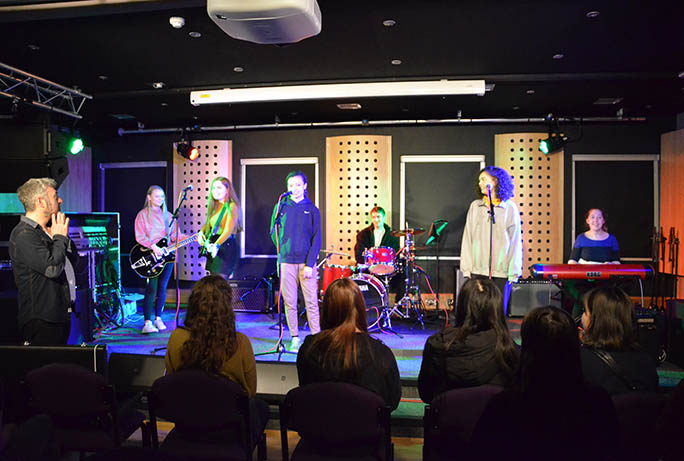 The Department of Music has recently expanded into the Gordon Stephenson building, allowing the department to gain top of the range facilities with brand new equipment.
The top of the range SSL Studio consists of a large live room, two isolation booths and a control room featuring an SSL Duality Delta mixing desk.
For maximum convenience, the studio is connected to a brand new performance teaching space, the Music Hub, located directly above.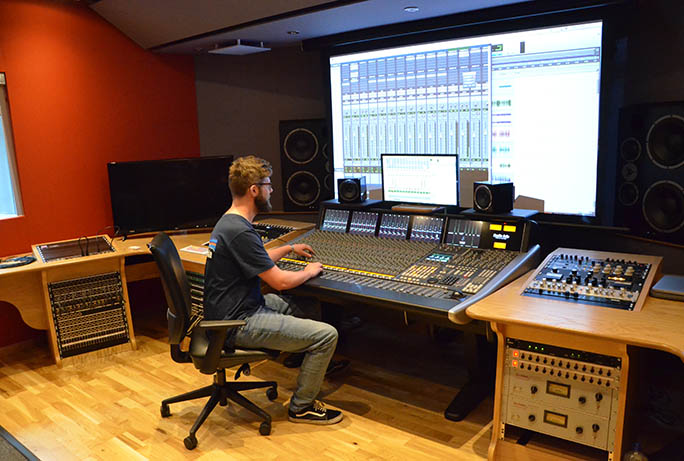 The Music Hub is a multipurpose rehearsal and performance teaching space. Featuring improved facilities for teaching, guest lectures and presentations, the hub is equipped with a full professional-level lighting and P.A. system for performance practice and technical training.
With flexible, adjustable acoustics it is the rehearsal centre for the department's vibrant extracurricular music making activities and music society groups. The room is acoustically isolated and soundproofed to prevent interference from neighbouring facilities, whilst the adjustable wall panels change the acoustic nature of the room - dampened or reflective.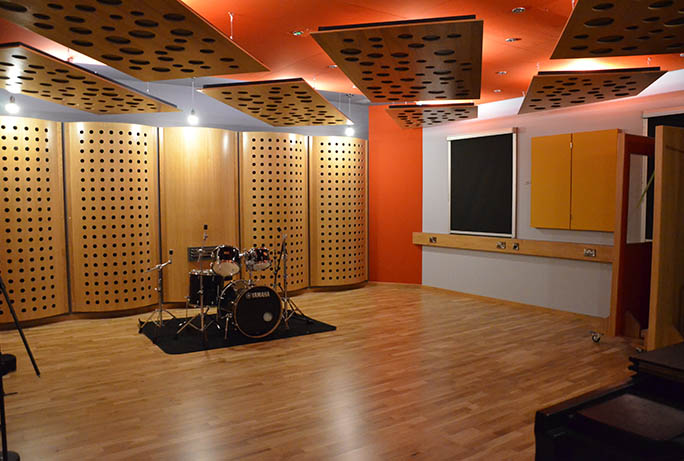 Finally, an additional nine practice rooms have been developed, kitted out with Yamaha grand and upright pianos.
Simon Stafford, Director of Popular Performance says of the Music Hub:
The Hub is similar in size and layout to a small gig venue of the type that students will find themselves performing in professionally. The PA and monitoring system is as good as any professional system you will ever hear, allowing bands and solo performers to hone their aesthetic and technical performance skills in a modern clean and professional environment. Combined with the flexibility of being able to refer to relevant AV clips at the drop of a hat, it is an invaluable addition to our provision for all our students.
Further information about the Department of Music's facilities can be found here.