Solem Quartet student workshop and performance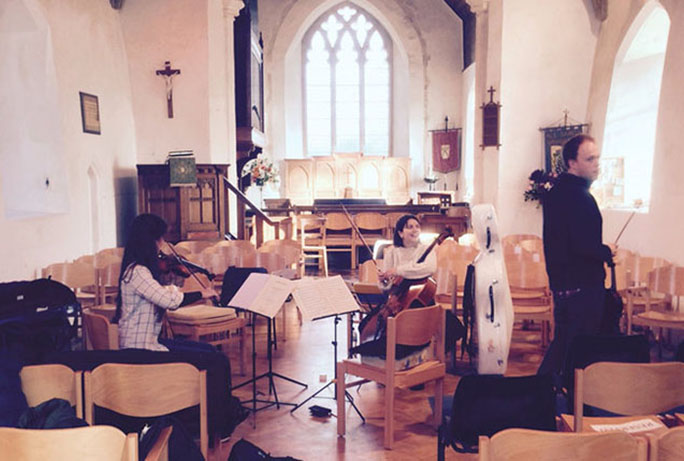 On 27th November, in their role as Quartet in Residence, the Solem Quartet will be taking a workshop with students studying for an MA in Performance.
Following this, at 1pm on 29th November, the general public are invited to attend their recital as part of the Lunchtime Concert Series.
The Solem Quartet offered further information on their upcoming performance:
"Alongside works from our standard repertoire, we will be performing Loving You Silently by Anna Tucker, a 2017 Music graduate of Liverpool, as well as Aontacht by our very own Alistair Vennart!"
Book your free tickets for the concert here.
We will also be live streaming the event for those who can't attend. You can watch the performance from the comfort of your home here.