Become a VG&M volunteer!

We enjoy volunteering at the V.G. and M.
The staff are so friendly, there's no 'us' and 'them'.
The building itself is a real star attraction
And showing it off gives great satisfaction.
With temporary exhibits and permanent displays,
The Museum and Gallery please in so many ways.
There are paintings by Audubon, Turner and Freud;
Big drawings by Burne-Jones are hard to avoid.
Sculpture by Frampton, by Murphy and Rice
And some say the display of false teeth is quite nice.
There is no space to mention more, which is a pity,
But we're proud to show visitors our jewel in the city.
(Martin Strauss VG&M Volunteer)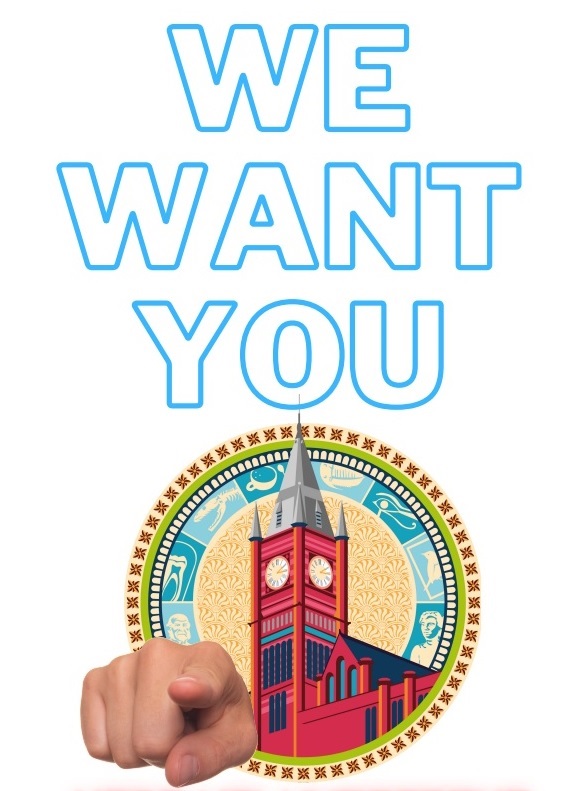 Sign up to Volunteer Makers and become a VG&M volunteer
Our Volunteer Makers website enables you to become involved in a variety of volunteering opportunities at the VG&M. Here you will be able to find out more about our events that require volunteers as well as other volunteering challenges.
Sign up and create an account by clicking 'Join Now'.
Once you have created your account, you can start signing up to our volunteering challenges such as:
Just a Minute' challenges – Do you only have a few minutes to spare? Simply follow our social media pages – we're on Facebook, twitter and Instagram. Give us a 'like' or retweet our posts!
'Hour Or Two' challenges – If you can spare an hour or more then you could help us by writing a TripAdvisor review for the VGM, Waterhouse Café and Garstang Museum.
'Regular Help' challenges – become a learning volunteer for family or school groups or a VG&M Tour Guide and assist us on a more regular basis.
All of our volunteering opportunities will be regularly updated and available on the Volunteer Makers website.
Find out more about Volunteer Makers.
View the VG&M Volunteering Policy - Volunteering Policy