Translating Cultures: leading a national Arts & Humanities research theme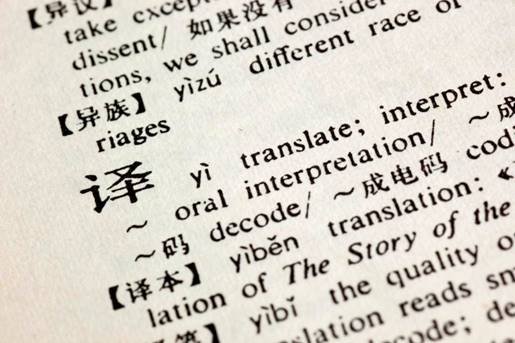 AHRC Leadership Fellow for the 'Translating Cultures' Theme
Professor Charles Forsdick was appointed in 2012 as Arts and Humanities Research Council (AHRC) leadership fellow for the theme 'Translating Cultures'. 'Translating Cultures' investigates subjects such as everyday multilingualism and explores the ways in which translation, understood in its broadest senses, plays a key role in the transmission, interpretation, transformation and sharing of languages, values, beliefs, histories and narratives. Charles has recently been appointed for a second term, and will now oversee the development of the theme until 2018.
His priority in this second phase will be working with other AHRC themes, such as 'Science in Culture' and 'Digital Transformations', to develop projects at the cutting edge of contemporary Arts & Humanities research. As leadership fellow, Charles provides intellectual and strategic leadership for the further development of the AHRC's research themes and works closely with senior AHRC Programmes staff to develop partnerships within and beyond academia.
The appointment of Professor Forsdick to this leadership fellowship has enhanced the potential for the AHRC's themes to generate new narratives around core questions, seek out further research opportunities and renew the dynamic nature of the academic, collaborative and partnership working made possible through such approaches.

Professor Mark Llewellyn, Director of the Research at the AHRC
Research in 'Translating Cultures'
Charles now oversees a portfolio of around 90 projects, all of which engage with key concepts such as multiculturalism, multilingualism, tolerance and identity. He works with researchers in the UK and elsewhere to explore the sites, locations and zones within, across and between which translation occurs, and is seeking to promote opportunities for researchers to work across language areas, across disciplines and, indeed, across national boundaries. He is particularly interested in discovering the extent to which engagement with the concepts, theories and practices of translation can engender new ways of conducting research in the Arts & Humanities, and is committed to seeking fresh approaches to the translation of the findings of research to audiences beyond the academy.
In addition to working with numerous partners outside Liverpool, Charles continues to develop his own research linked to the theme, and is currently completing projects on travel writing and the Haitian Revolution.
'Translating cultures' has already allowed engagement, from an Arts & Humanities perspective, with many areas of public concern such as:
Commerce and economic growth
Conflict and security
Migration
Education
Health and well-being
Law
Ethics
The environment.
Through this theme Charles has been involved in informing the work of policy makers and public, private and third sector bodies. He recently collaborated with the Institute for Government in the writing of a report entitled 'What Is the Value of History in Policymaking?', and also works closely with other organisations such as the Institute of Modern Language Research, with whom he recently arranged a conference on 'What is Modern Languages Research'.