Latin American Digital Art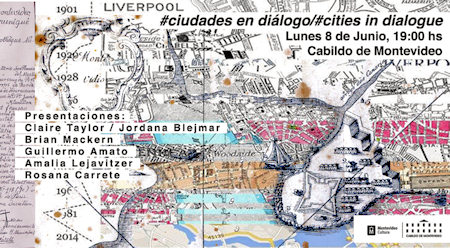 Background
The Digital Latin American Cultures Network is a collaboration between researchers at the University of Liverpool, the University of Leeds, and Queen's University Belfast. Recent projects held within this initiative include one on Latin American Digital Art, led by Professor Claire Taylor at the University of Liverpool.
The Project
Focusing on some of the most innovative and high-profile artists in the Americas, this project explores how they represent national and regional identity, and how they make use of new technologies as an integral part of their artwork. Case studies include Uruguayan, Argentine, Chilean, Colombian, Nicaraguan, Cuban-American and Chicana/o artists.
Collaborations
The project has involved close collaboration over a number of years with FACT (Foundation for Art and Creative Technology), the leading media arts centre in the UK, and the Independents Liverpool Biennial, one of the largest and most exciting contemporary visual arts festivals in the UK.
The project collaborates extensively with third sector community media groups, including the Veterans in Practice group, and, more recently, has engaged in collaborations with the Victoria and Albert Museum in London, through participation in their Digital Design weekend in September 2015.
Latin(o) American Digital Art events and workshops were a fascinating insight into different cultures, creative processes and experiences.

- Simon York, Chair of the Independents Liverpool Biennial
Policy document
A Policy Document, drawn up by the project, makes a series of observations and recommendations regarding the exhibition spaces for digital artwork, the uses of social media for curation and engagement, and future possibilities for Europe-Latin(o) American artistic collaborations. Download our Latin(o) American Digital Arts Policy document to learn more. This document will be of particular interest to museums, art festivals, art galleries, community media groups, media labs, digital artists as practitioners, and professional associations working with new media.
Recent activities
The project has run a series of innovative impact and engagement activities, including a major exhibition of Latin American Digital art entitled Cities in Dialogue, held in FACT in October 2014, which brought together the work of four Latin American and Latino artists who engage with the city space.
The project also organised an Artist in Residence post, held jointly at the University of Liverpool and FACT, which was held by Uruguayan artist Brian Mackern, who created an entirely new Residence Artwork, inspired by the project. Entitled This Too Shall Pass, the work has been exhibited at various venues, and, most recently, will be exhibited as part of an interactive installation at the Victoria and Albert Museum, London in September 2015, as part of their Digital Design Weekend.
The project has also run a series of events involving social media for artistic engagement, including Twitter Galleries (using the hashtag #citiesindialogue), Twitter chats, interactive workshops and more.
The Chair of the Independents Liverpool Biennial, Simon York, commented: 'In my opinion the Latin(o) American Digital Art events and workshops were a fascinating insight into different cultures, creative processes and experiences. This created one of the strongest exhibitions on many levels throughout the whole Festival period.'
Funding
Work on this project first started in 2012 with an AHRC Fellowship and has been taken further thanks to an AHRC Follow-On Funding for Impact and Engagement (July 2014-June 2015).
Selected publications
Claire Taylor, Cities in Dialogue (Liverpool: LUP, 2016)
This is the exhibition retrospective, and includes exclusive interviews with the artists, 130 full-colour images of all the artworks, and insights into the fascinating process of the creation of digital artworks.
Claire Taylor, Place and Politics in Latin American Digital Culture: Location and Latin American Net Art (New York: Routledge, 2014)
This is the original research on which the exhibitions have been based, and explores one of the central issues that has been debated in internet studies in recent years: locality, and the extent to which cultural production online can be embedded in a specific place.
More information
For more information please visit the project's website, and follow them on Twitter @latamcyber (overall project) and @Claire_Taylor_M (project lead).