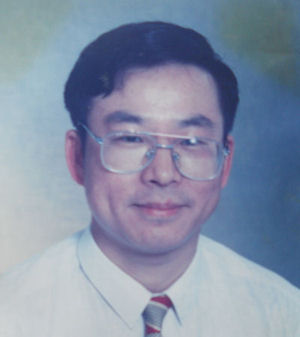 Prof
Ke
Chen
BSc, MSc, PhD, C.Math
Professor
Mathematical Sciences
Research
Research Group Membership
Research Grants

Development of fast multilevel optimization techniques for image segmentation and registration models with application to oncology
Advanced Imaging Fusion Models for Systematic Interpretation of Serial Follow-Up after Endovascular Treatment of Abdominal Aortic Aneurysms
Development of New Mathematical Sciences Capabilities for Healthcare Technologies
Automatic CT Segmentation of the Lungs for Diagnostics and Treatment Monitoring of Lung Diseases
Boundary integral methods.
Image segmentation registration study
Fast Wavelets based Iterative Solvers for Dense Linear Systems from Differential and Integral Equations.
Biomedical imaging challenges, models and algorithms
A Novel Diagnostic Tool: from Structural Health Monitoring to Tissue Damage Prediction
Development of effective algorithms of deblurring fundus images for improving diagnosis and management of retinal disease
Fast numerical algorithms for solving image problems.
Research Collaborations

Image processing group and CAM

External

: University of California, LA

Joint projects and joint research papers

Computational Maths

External

: University of Bergen, Norway

Image processing projects
---