Congratulations to our 2016 Mathematics graduates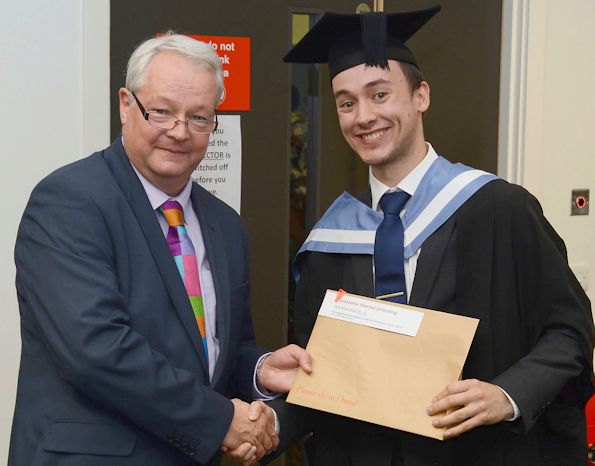 Congratulations to all of the 2016 Mathematics graduates.
Prior to the formal degree ceremony in the Philharmonic Hall, graduates, their friends and relatives attended a prize giving reception in the Central Teaching Hub.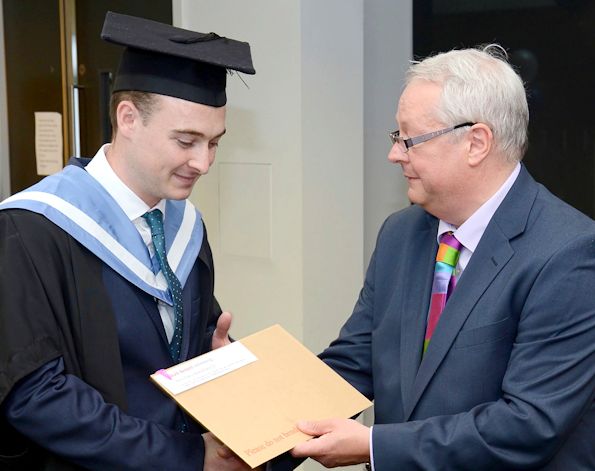 Mark Beckett receives the Willis Prize in Mathematics from Professor Kurt Langfeld, Head of Department.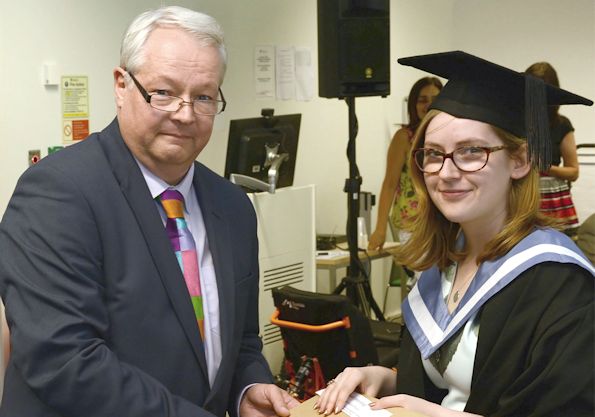 Caroline Cahil - Fröhlich Prize in Theoretical Physics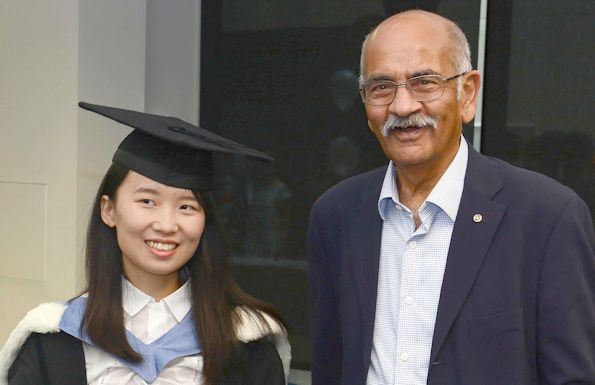 Chenge Sun (left) receives The Rajendra Bhansali Prize from Emeritus Professor Rajendra Bhansali. This prize is for the best final year student in Financial and Actuarial mathematics.
Other 2016 prize winners were:
Mengchen Li - Andrew Young Prize in Computer Science and Mathematical Sciences
Zexi Zhang - Willis Prize in Mathematics
Mengjia Zhu - Brownlow Hill Prize in Mathematics
Zhipeng Jiang - Frank Stanton Carey Prize in Mathematics
Xi Chen - Willis Prize in Mathematics
Jack Hackett - JG Oldroyd prize
Sally Cresswell Cast - Ronald Hudson prize
Yefei Ma - NA Software Honours Prize for Mathematical Software
Yongzhi Wang - JG Oldroyd prize
Mengchen Li - Sampford Memorial Prize
Alice Phillipson - Sampford Memorial Prize
Chenge Sun - IMA prize
Christopher Overton - IMA prize