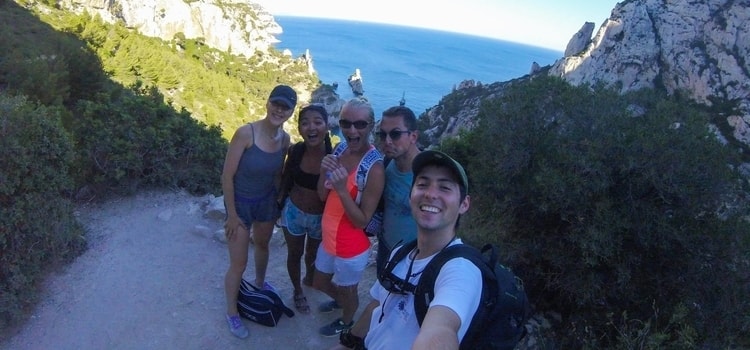 Wiktoria Bres
Study abroad will create one of the best memories of your life, because you explore the places you have never seen before with people you have just met.
Top three tips for Studying Abroad:
1. Don't be afraid of travelling alone, because you will meet people who will be in the same situation as you.
2. Don't waste time. Explore the city, talk with people, go for adventures, make mistakes and learn from them.
3. Learn different languages, observe others cultures.‌
---
Why did you choose to study abroad?
I chose to Study Abroad because unfortunately I did not receive a placement. However, I did not want to give up the opportunity to gain more experience throughout my university journey. Therefore, I applied for a Summer Abroad programme. Thanks to a good personal statement, my motivation and first-class mark I was awarded a tuition free place.
---
What skills have you developed by Studying Abroad?
During my Study Abroad experience I developed networking and communication skills. My teachers were professionals and knowledgable and had experience in the professional and corporate world. It gave me a great opportunity to network and talk with them about their practical knowledge and my career aspirations. Moreover, I enhanced my communication and negotiation skills by solving accommodation issues, exploring the city and interacting with other students.
I developed adaptability skills, learnt how to recognise different languages, accents and cultures and I gained an international mindset. After I came back from Study Abroad I gained more than I could expected. Not only did I develop practical skills, new friendships and unforgettable memories, but I also became more confident, mature, responsible and a persistent person.
---
What were your highlights of Studying Abroad?
The fact that my roommate was from Australia was unexpected and amazing.
I was in Marseille, France during a World Cup 2018. It was an amazing experience to see people so united.
There was a business trip to the main manufacturer of the well known company L'Occitane which produces high-quality cosmetics. The company uses lavender in their production. Therefore, we visited lavender fields, which was one of my dreams and the best thing I have ever seen.
My school was located in the middle of the Calanques National Park.
At the end, one of my teachers who was from America told me during final dinner that his grandmother was from Poland like I am. It made me realise how small the world is.
I am passionate about tennis and my second teacher happened to be PR consultant for a very well known tennis player.
I learnt to scuba dive and paddleboard.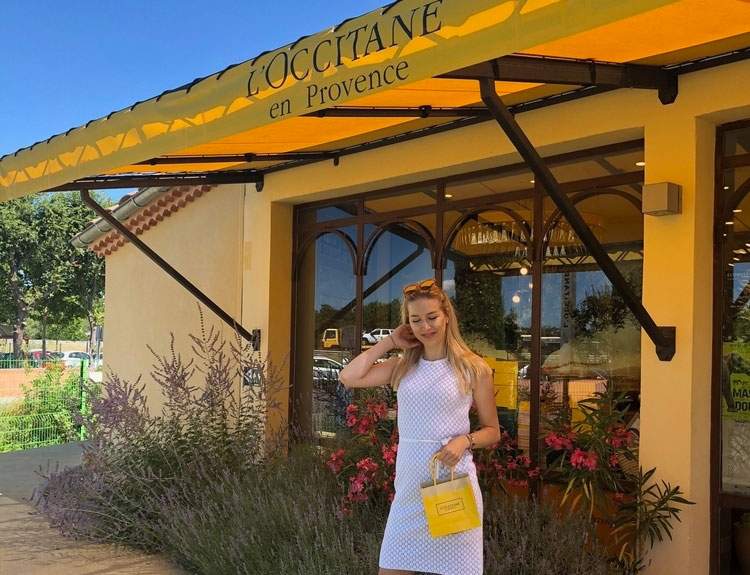 ---
What did you get up to on Study Abroad when you were not studying?
I explored the city with other students. We booked a cruise around Marseille's coastline. We watched one of the French matches during the World Cup. We went hiking in the Calanques National park. I went shopping. For the first time, I attended a rooftop party. I learnt to scuba dive and to paddle board.
---
What challenges did you face when Studying Abroad and how did you solve them?
I was charged more than I should for accommodation therefore I had to negotiate with a receptionist whose English language skills were not the best. I knew that my roommate from Australia knew French on a communicative level so asked her for help. It took me couple of days to solve the issue because I had been redirected from one person to another. At the end I received back the amount I was overcharged.
---
Why should other students Study Abroad?
It is a great opportunity to meet new people from around the world and build connections with them. Study abroad will create one of the best memories of your life, because you explore the places you have never seen before with people you have just met. You can learn about different cultures and languages. The classes at the host university usually have a different style of teaching compared to the British one, therefore it challenges you on many levels.
The Study Abroad experience helps you to discover your own strengths and weaknesses and what you are capable of. Travelling alone forces you to be more independent, organised and communicative, which are the skills desired by the employees and will be helpful when you come back to your home university. Finally, after completion of the programme, many opportunities will open to continue your international experience.‌