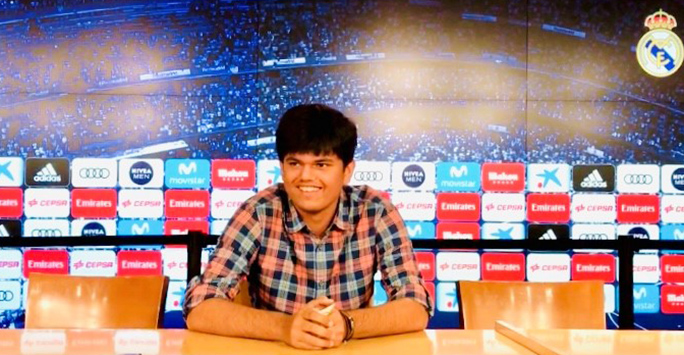 Raj Taprial: India
MSc Sports Business and Management
What were you doing before you began MSc study?
I was completing an undergraduate degree in Media and Mass Communications in Mumbai.
Why did you choose to study an MSc at the Management School?
I have always wanted to pursue a master's course to improve my aspects of critical thinking, and learning theories in a manner which, can later be applied in practical situations. I wanted to pursue a course in sports and University of Liverpool Management School stood out in the modules they offered and the connections they have with industry professionals.
Did you receive a scholarship/study award?
Yes, I have received the Indian Sub-Continent Excellence Award.
Which aspects of the MSc course do you think will be most beneficial to your career development?
I am learning more and more about the world of business in sports and how to grow myself as a brand in the industry. The course offers a great mix of theoretical and practical knowledge and I believe this will be really influential in the way I grow wherever I work.
What have you enjoyed most about living in Liverpool?
The city is a breath of fresh air in terms of how quaint and peaceful it is, I figure this is due to the COVID-19 situation and have already heard several fun stories about how the students get about life here. The halls are pretty well situated and are quite close-by to places of need. I have however just arrived here and still have time to really get in touch with the city.
How have you found the online learning experience?
It has been good, let's be honest, it was never going to be the same as on-campus learning/on-campus student life. I still feel that the Management School is doing the best they can in delivering highly engaging modules, and there certainly doesn't seem to be any problems in trying to grasp learning materials as they are supplied to us in a timely manner.