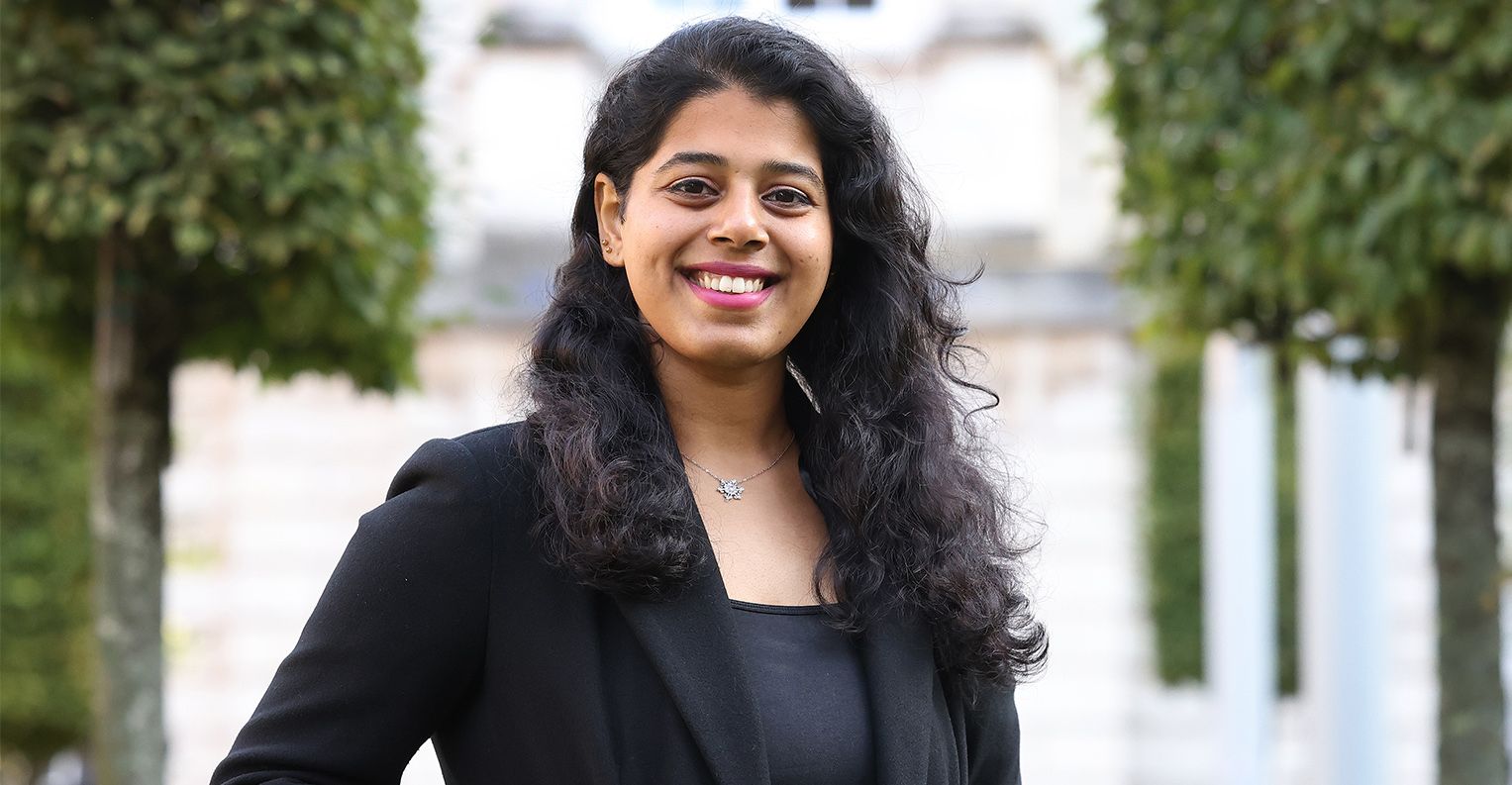 Priya Ranita Crasta
Why did you choose postgraduate study at the University of Liverpool?
One of the factors that influenced my decision to attend the University of Liverpool was the fact that the Management School is ranked among the top 5% of business schools in the world. Obtaining a postgraduate degree from such a prestigious institution will undoubtedly benefit my future career, in my opinion.
What's the best thing about studying in your department?
Cultural diversity helps us bring a lot of different opinions to the table which expands our horizons during seminars and classes. My course is helping me nurture into a corporate professional.
How do the facilities in the University help you with your studies?
The facilities provided by the University of Liverpool, especially the library with a wide selection of books and journals to read, aid me in my studies. The University of Liverpool has various Guild societies to be a part of, where you get to meet new people, learn so much apart from the curriculum and develop your interpersonal skills.
What kind of support do you get from tutors?
The staff are extremely helpful and constantly strive to improve the student experience. They hold weekly seminars where students are split into groups to do problem-solving questions and present weekly topics covered in our modules, which helps us to develop our skills.
What do you enjoy most about the whole experience?
The University and Guild have given me brilliant exposure to new experiences. The huge campus area gives me the space to study and everything is efficiently taken care of.
How do you believe undertaking postgraduate study will help your career prospects?
I honestly believe an undergraduate degree builds a base to nurture the initial stage of your career along with it opening up rewarding opportunities. A postgraduate degree can also aid a career change, help you to gain chartership and provide useful industry contacts and connections. In order to make the most of postgraduate study, it's vital to have a solid reason for committing to a course.
What advice would you give to anybody considering postgraduate study?
University is the perfect opportunity to try out new things – new sports or societies, unknown modules or specialisms in your chosen subject, or different roles and responsibilities in a project or team. The breadth of opportunities available means it is a great setting in which to try new things and give yourself a master class in what makes you tick.
University is a networkers' dream. You might not particularly like the idea of networking or what it entails, however, building your network through friends and acquaintances that do different things will stand you in fantastic stead for your career.