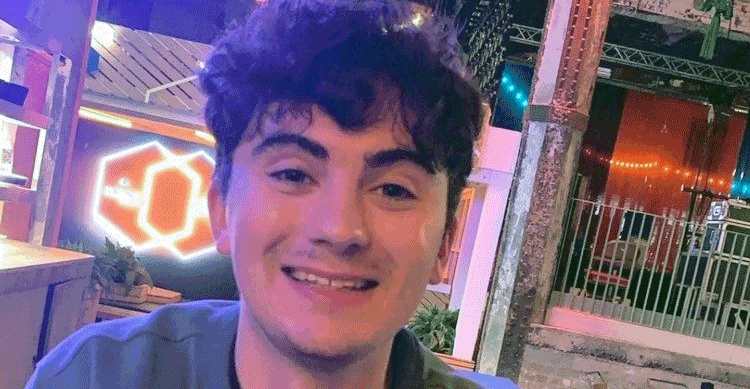 Osian McGuinness
MSc Sports Business and Management
What is your nationality and where are you from?
I am Welsh, from Holywell, Flintshire in North Wales.
What were you doing before you began master's study?
Having graduated with an LLB Law and French from Cardiff University in 2019, I spent two years working for MBNA as a Case Worker in their PPI department.
Why did you choose to study a master's at the Management School?
I chose to study MSc Sports Business and Management at ULMS because of the School's great reputation for the course. This is reflected in the knowledge and experience each module teacher brings to our lessons, leading to some really engaging discussions. ULMS also prides itself on its wide range of guest lecturers each year, and these have been some of our most interesting and engaging activities on our course so far.
Did you receive a scholarship/study award?
I received the ULMS Progress to Postgraduate Award, a £2,000 reduction in my tuition fees for being a continuing student.
Which aspects of the master's programme course do you think will be most beneficial to your career development?
The tailoring of assessments to reflect real-world exercises that we would be expected to complete in our future jobs has helped me to improve relevant career skills and develop new skills. For example, the course has helped me become confident in writing marketing and consultancy reports, neither of which I had ever written before. I now feel confident that I could deliver a competent, professional report in a professional capacity if asked.
Have you received help and advice from the Management School's MSc Careers team?
Throughout the year the MSc Careers team has held sessions providing tips for a post-university career. These have ranged from job interview tips, CV workshops, to employer panels including Q&A sessions with recent Management School graduates. These have been really beneficial and the insight, particularly from recent graduates, has been of great value in applying and researching jobs.
Will you be undertaking a placement, work-based project, internship or consultancy as part of your programme?
During my studies the Director of Studies for MSc Sports Business and Management, David Cockayne, was appointed to the Board of Directors at Tranmere Rovers. As part of his new role, he is establishing an internship programme for which I have applied. This was not a previously listed element of the course but has been an exciting and interesting development nonetheless.
What have you enjoyed most about living in Liverpool?
I still currently live at home as I do not live far from Liverpool. Due to my proximity to Liverpool, I have spent plenty of time in the city and I absolutely love it! The locals are all very friendly and there is a broad range of things to see and do in a city with a rich history. Liverpool is a great city to be a student in as it offers plenty of sociable activities and the nightlife is a real highlight, with plenty of bars, clubs and pubs.