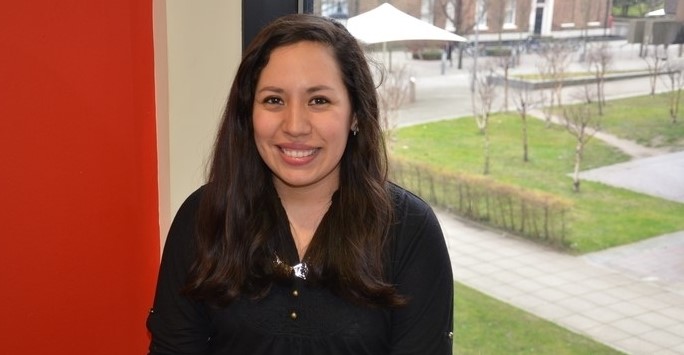 Kattia Florindez Juarez: Peru
MSc Operations and Supply Chain Management
‌I chose to study at the Management School because the modules are really interesting and related to my previous work experience
Before I began my MSc in Operations and Supply Chain Management, I was working in the Import Department at Sociedad Quimica Mercantil S.A, one of the most respected companies within the Peruvian textiles industry. For two years, I was in charge of tasks such as inventory analysis, import costs, freight negotiations with shipping agents and customs brokers and bonded warehouses for merchandise entry and withdrawal. I was also studying a PGDip in Operations at the National University of Engineering of Peru.
I chose to study at the Management School because the modules on the programme are really interesting and related to my previous work experience. Also, a friend of mine that studied at the Management School highly recommended the programme to me.
I think one of the main advantages I have taken from the course is the ability to be more precise and accurate when writing reports and assignments and being able to express my ideas in English rather that in my native Spanish. Furthermore, the knowledge I am receiving during this course is very valuable in my country, as there are not many professionals in this field. I was awarded a scholarship through the National Scholarship and Academic Loans Programme (PRONABEC), sponsored by the Peruvian government. This was the best news I have ever received as my dream of studying in the UK finally came true.
Liverpool is a vibrant city and I am really enjoying my time here. What I like the most is that the people can be so kind. I strongly believe that Liverpool is the friendliest city in the UK.
Once the programme is complete, I have 15 days to go back to my country and I must stay three years as a service commitment. Within this period I could work in the public or private sector. I am planning to apply for jobs in Peru from July in order to secure a placement for my return.