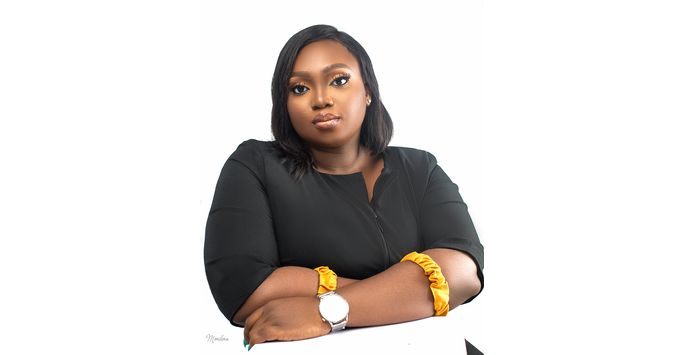 Esther Adewole
What is your nationality and where are you from?
I am a Nigerian
What were you doing before you began master's study?
I graduated with a BSc Honours Degree in Accounting and was a beneficiary of the Founder's merit award for being the best graduating student in my college. Upon graduation, I joined a professional services firm as a management consulting intern where I grew through the ranks to a senior analyst.
Why did you choose to study a master's at the Management School?
Over the course of my working tenure at the consulting firm, I realised that advanced finance knowledge would be beneficial to my consulting career. Hence, I decided to pursue further studies. The University of Liverpool is an internationally recognised, prestigious institution and it is a member of the Russell group. Furthermore, with ULMS' triple accreditations and the course module content, I was assured that I would get a good balance of practical and theoretical knowledge here.
Did you receive a scholarship/study award?
Yes, I was very honoured to be a recipient of the West African Excellence Scholar award.
Which aspects of the master's programme course do you think will be most beneficial to your career development?
The programme is a fine blend of practical and theoretical activities, such that you feel ready to dive into the labour market by the end of the year. I believe that the subscriptions to platforms like Bloomberg and Financial Times coupled with the dedicated seminars on utilising these platforms provides a good head start for students who want to pursue careers in finance and investment management. Outside the core modules, the consultancy and simulated challenges the management school organised/participated in have been very beneficial to me as they have helped develop business and other non-technical skills of mine which I believe prepares me for the next step in my career.
Have you received help and advice from the Management School's MSc Careers team?
I attended a number of the wide range of events put together by the ULMS Careers team including a sponsored assessment centre, career fairs and technical know-how workshops. Here, I learnt a number of interview success tips that have helped me in my job search.
What have you enjoyed most about living in Liverpool?
From the diversity of students in my class, to the warm and friendly community and the amazing historic artefacts and buildings (Liverpool has quite a number of museums), Liverpool has really lived up to its reputation of being a close-knit, welcoming city.