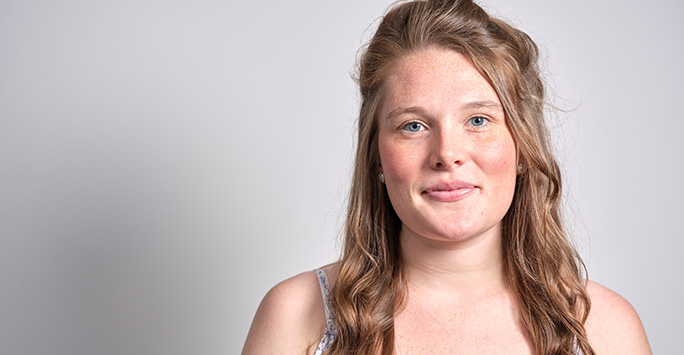 Amy Ward: UK
What were you doing before you began MSc study?
I studied a Bsc in Psychology at Bangor University, graduating in 2017 and then had a 'year out', living and working (in retail and as a support worker for students at UoL) in Liverpool.
Why did you choose to study an MSc at the Management School?
I chose to study my Msc at the Management School largely because I got offered a full scholarship to study here, but also because of my research into different master's programmes at different Universities. The Univeristy of Liverpool, in my opinion, offered the best course (and modules) and with the University being part of the Russell Group, it offers prestige. I also was very keen to stay in Liverpool and complete my Msc here because I love the city and all it has to offer and wanted to continue exploring it.
Did you receive a scholarship/study award?
Yes, I received the University of Liverpool Management School Future Leaders Scholarship, which covers all my tuition fees for the MSc.
Which aspects of the MSc course do you think will be most beneficial to your career development?
I think the most beneficial aspects of the course to my career development will definitely be the group work. Working with different people, from different countries has been an amazing experience and continues to be. I think the whole process of working in a group and coming together to complete a finished piece of work is very representative of the real world and business environment, so therefore will have the most benefit.
Have you received help and advice from the School's MSc Careers Advisor?
Yes, I have had a careers advisor appointment which I booked onto fairly early on into the course to gain some guidance, and I also have an upcoming PhD careers fair to attend. As well as this I have attended multiple careers employability fairs.
What have you enjoyed most about living in Liverpool?
The thing I have enjoyed most about living in Liverpool is the people I have met, both through the course and through joining the mountaineering club. And of course exploring the city more, finding lots of nice bars and music venues!
Have you secured a job/further study?
I am very eager to continue within education and pursue a PhD. I am currently in the process of researching into areas I am interested in and options that are available for me. I would absolutely love to complete the PhD in Liverpool and stay on in the Management School if I can!