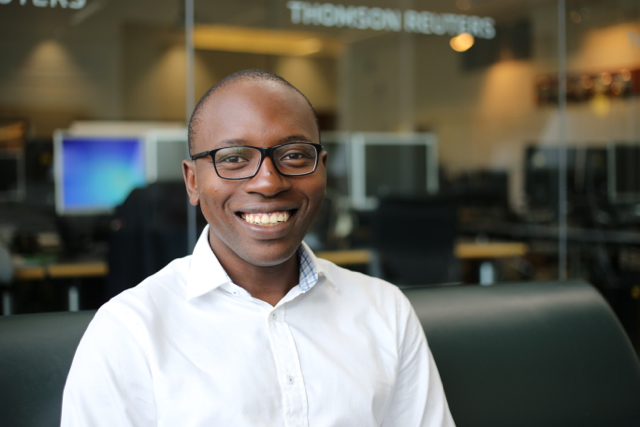 Professor
Chardin
Wese Simen
PhD
Professor of Finance
Finance and Accounting
About
Personal Statement
Chardin is a Professor of Finance at the Management School. His main research interests include asset pricing, commodity markets, derivatives, and financial econometrics. He holds a BSc (1st class) from the University of Wales, an MSc (with Distinction) in International Securities, Investment and Banking and a PhD in Finance (no correction) from the ICMA Centre at the University of Reading.

Chardin has published his research in world-leading journals, including the Journal of Econometrics, the Journal of Financial and Quantitative Analysis, Management Science, and the Journal of Money, Credit and Banking. His research has attracted awards and funding from national and international institutions, including the British Academy. Chardin has delivered keynote speeches at national and international academic events. He has presented his research at several UK and international universities, as well as leading academic conferences, such as the meetings of the American Finance Association (AFA) and the Western Finance Association (WFA). He is a member of the editorial boards of the Commodity Insights Digest, the European Journal of Finance, and the Journal of Commodity markets and is a regular reviewer for leading journals, including the Journal of Business Economics and Statistics, the Journal of Financial and Quantitative Analysis, and Management Science.

Chardin designed and successfully launched the BSc Finance and Data Analytics. In his role as Director of Studies, he interacts with stakeholders at all levels, plays a key role in the strategic oversight and direction of the programme, ensuring that the teaching and learning methods across the programme are planned to progressively support the achievement of the programme learning outcomes. He has also successfully designed and delivered courses for both taught (BSc, MSc, and PhD) and executive education programmes. Chardin has received several prizes for his contribution to teaching and learning. He is currently the external examiner for the MBA and Executive MBA programmes at Cranfield School of Management and for the postgraduate finance programmes at the University of East Anglia and the University of Newcastle.

Chardin regularly examines doctoral theses at UK and international institutions, e.g. ESSEC Business School. He has successfully supervised several PhD students who are now working in the private sector as well as in academia. He welcomes enquiries from students interested in pursuing doctoral research in his areas of expertise.


Prizes or Honours
Certificate in Teaching Excellence (University of Liverpool Management School, 2023)
Best Paper on Derivatives Markets (Spanish Finance Association, 2023)
Best Paper Award (Commodity & Energy Markets Association, 2023)
Certificate in Teaching Excellence (University of Liverpool Management School, 2022)
Research Award (University of Liverpool Management School, 2022)
Best Paper Award (2022 Derivatives Market Conference, 2022)
Pump Priming Grant (University of Liverpool Management School, 2021)
ESCP Europe Research Funding (ESCP Europe, 2020)
Outstanding Contribution in Reviewing (Journal of Banking and Finance, 2018)
Outstanding Contribution in Reviewing (Journal of Banking and Finance, 2015)
BA/Leverhulme Small Research Grant (British Academy, 2019)
Chartered Financial Analyst (CFA) Institute Paper Prize (Financial Research Network, 2017)
Best Paper Award (Young Finance Scholars' Conference, 2014)
Vetiva Prize (University of Reading, 2011)
Academic Award (University of Reading, 2011)
Stephen Cooke Award (Chartered Institute of Securities and Investment, 2011)
Gareth Jones Prize (University of Wales, 2010)