Gary Brown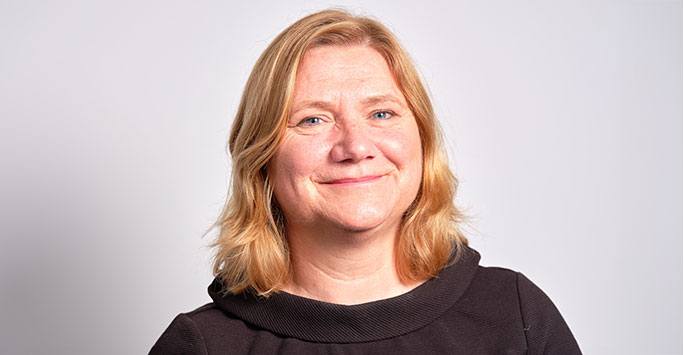 Sue Minten
Interim Director of Education
---
The group hosts over 30 academic staff members and a vibrant PhD community. Group members pursue research across the full range of topics related to human resource management, organisational behaviour and organisation studies as well as management education. We offer a strongly collegial, research-supportive, and intellectually stimulating interdisciplinary environment and excellent provision for PhD students. Group members are involved in the delivery of highly successful specialist undergraduate and postgraduate programmes that are research-led and reflect the wide-ranging disciplinary areas associated with WOM including a MSc in Human Resource Management (CIPD Accredited), Master in Management (MIM), and MSc in Occupational and Organisational Psychology.
Group members publish regularly in FT 50 listed academic journals such as Academy of Management Journal, Academy of Management Review, Human Resource Management, Human Relations, Journal of Business Ethics, Journal of Management, Journal of Management Studies, Organizational Research Methods, Organization Studies, Research Policy, as well as leading specialist academic journals including Academy of Management Learning & Education, Journal of Occupational and Organizational Psychology, Journal of Occupational Health Psychology, Journal of Organizational Behavior, Personnel Psychology, Work, Employment and Society. They hold senior editorial positions for the following journals: International Journal of Management Reviews (Professor Caroline Gatrell, co-editor-in-chief), Organizational Studies (Professor Mike Zundel, senior editor), and International Journal of Human Resource Management (Dr Huadong Yang). They also sit on numerous editorial boards, including: Academy of Management Review, Academy of Management Learning & Education, British Journal of Management, Journal of Management, Journal of Occupational and Organizational Psychology, Work, Employment and Society.
Members of WOM work closely with business, the public sector and the third sector in impactful research and knowledge exchange. Such activities are funded by a range of national and international funding agencies including the ESRC, Leverhulme, the British Academy, and industry. The Group currently supports two knowledge platforms: History, Society and Institutions, People and Employment.
---
Human Resource Management
Group activities related to human resource management (HRM) cover a range of research topics and span different research methodologies including qualitative, quantitative and mixed methods approaches. Professor Rory Donnelly's work focuses on knowledge work, particularly IT work in the UK, US and India; changing work and career dynamics; diversity and inclusion; the employment relationship and comparative employment systems. Research by Dr Emma Hughes examines employment relations; comparative employment systems; workplace partnership/conflict; the moral economy of work. Dr Sandra Costa's research focuses on psychological contract as well as job insecurity. Kathleen Stephenson's research is concerned with how technology reorders and is reordered by work and organizing; for example, how flexible open-plan offices shape and were shaped by academics making and making sense of their work. Professor Caroline Gatrell currently studies fathers, employment and the work-family interface through the lenses of gender and the body. Dr Laura Radcliffe researches the impact of organisational polices and structures on work-life balance. Professor Yves Guillaume's research looks at the effectiveness of diversity, equality and inclusion management practices. Dr Huadong Yang's work focuses on the effects of employee self-identity in HRM, implementation of HRM in teams, and high-performance work systems. Dr Mariella Miraglia's work examines performance management with a special focus on feedback and job crafting. Dr Ming Li (Lily) researches international HRM.
---
Organisational Behaviour
Group members' research in the area of organisational behaviour draws on a range of disciplines including HRM, Organisation Studies, and Organisational Psychology and employs a wide spectrum of research methodologies, such as laboratory experiments, surveys, meta-analysis as well as qualitative and mixed methods. Professor Elena Antonacoupolou's research expertise lies in the areas of organisational change, learning and knowledge management with a focus on leadership implications. Dr Ming Li (Lily) studies global leadership, cross-cultural and Chinese management, and application of research methods. Professor Yves Guillaume's research revolves around the study of diversity, leadership, teams, performance, innovation, well-being, and more recently social responsibility behaviours. Dr Huadong Yang researches culturally diverse teams and conflict management. Dr Pascale Daher's work investigates leadership, gender and diversity, teams, and emotions. Joanne Lyubovnikova's research focuses on five interrelated areas; team composition and processes; team leadership; team innovation and creativity; multiple team membership; and teamwork in the context of healthcare. Dr Laura Radcliffe research focuses on how people manage their various roles and identities as well as gender and diversity issues at the intersection of work and other life domains. Dr Mariella Miraglia studies attendance behaviour in organisations (absenteeism and presenteeism) and wellbeing. Research by Dr Sandra Costa focuses on the effects of positive psychological capital as well as revenge and forgiveness in the workplace.
---
Organisation Studies
In Organization Studies, group members draw on a range of perspectives including Philosophy, Political Science, Sociology and History. The group employs a wide spectrum of reflective, analytical, and empirical methodologies. Research by Professor Caroline Gatrell research centres on work, family and health, which she explores from a socio-cultural perspective. Professor Roy Suddaby's research focuses on processes of change at the individual, organizational and institutional levels of analysis. He is particularly interested in the critical role of symbolic resources - legitimacy, authenticity, identity and history - in improving an organization's competitive position. Yihan Liu's research centres on organisational space, organisational history, and archive-based research methods. Professor Mike Zundel studies stability/change relationships, the interplay between individual action and wider institutional processes, as well as possibilities of practice and process theoretical perspectives for studying organisations. Dr Garance Marechal research investigates sensemaking, strategizing and reflexive processes in professional firms as well as gender. Professor Lisa Anderson research centres on management development and developing critical and thoughtful professionals. Dr Caroline Ramsey's research explores practice-based and processual as well as dialogic approaches to learning and practice innovation, reflective learning, judgment and quality of practical wisdom. Dr Clare Rigg's research is close to practice and is concerned to enable students to make a critical impact in their organisations and communities. Dr Mike Rowe's work examines police discretion, policing, and police culture and he has a strong interest in ethnographic research approaches. Dr Claes Belfrage's research revolves around the study of tensions and contradictions associated with financialization in organizational and global economy contexts; particularly in Scandinavia and Brazil. Dr Adriana Nilsson's research focuses on the interaction between individual/organisational action and the institutional environment, particularly in relation to macro-processes of international political economy and regional and transnational governance. Dr Michael Cole researches local government, devolution, student unions, and public leadership in China.
---
Management Education
The group also sees its role increasingly as a leader in intellectual and policy debate on university education, being active in pedagogy scholarship. Group members publish in national and international peer-reviewed management learning journals, producing monographs and edited collections with a learning and teaching focus. Professor Lisa Anderson's research focuses on the aim of improving management practice and developing the management profession; she is currently Vice Chair of the British Academy of Management. Dr Gary Brown's research focuses on identity at work, precariousness in professional services, and dual interviewing methodology; he is a member of the AQA Higher Education Expert Panel. Dr Jason Macvaugh has a particular research interest in higher education pedagogy and practice. Dr Susan Minten's research revolves around graduate employability and careers as well as managing change in elite sport. Dr Patricia Murtagh has a particular research interest in technology, representation, media and strategy as practice. Dr Denise Preece research revolves around high performance working, learning, and development; she is also an Athena Swan National Panellist. Jennifer Johnson's research focuses on how culture, personality and individual ecology affect learning; she is a Branch Chair of CIPD. Dr Graeme Ridgeway research interests centre on micro ethics in organisations. John Hunter-Jones's research focuses on recreational health and safety and fundraising strategies for charities. Dr Ali Rostron's research explores the implications of an identity perspective in manager education and development; she is a member of the British Academy of Management Identity SIG Organising Committee. Other research on management education focuses for example on the changing function of university student unions (Dr Michael Cole), the role of reflexivity and cultural sensitivity in academic performance of MBA students (Joanne Lyubovnikova), and critical management education (Professor Elena Antonacoupolou).
---
Seminars

Seminar Series in Operations

2018 - 2019


Hari Tsoukas (Warwick Business School)
Strategy and virtue: Revisiting strategic management through virtue ethics

17 Oct

Sam Aryee (University of Surrey)
Servant Leadership and Frontline Employees' Customer Service Performance: A Cross-Level Test of Competing Perspectives

07 Nov

Jane Lê (WHU - Otto Beisheim School of Management)
The Origins of 'Organizational' Wrongdoing: Complicity-in-Practice

12 Dec

Roy Suddaby (ULMS & University of Victoria, Canada)
History and the Micro-foundations of Dynamic Capabilities

22 Feb

Jacqueline Coyle-Shapiro (LSE)
Expanding our understanding of the employee-organization relationship

20 Mar

Jonatan Pinkse (University of Manchester)
Business model innovation in the energy industry - TBC

03 Apr

Gokhan Ertug (Singapore Management University)

01 May

Christiana Weber (Leibniz Universität Hannover)

22 May

Selected recent publications:

Goumaa, R., Anderson, L., & Zundel, M. (2018). What can managers learn online? Investigating possibilities for active understanding in the online MBA classroom. Management Learning. doi:10.1177/1350507618800602

Anderson, L, Ellwood, P., & Coleman, C (2017) The Impactful Academic: Relational management education as an intervention for impact. British Journal of Management, 28 (1). 14 - 28.

Turner, N., Swart, J., Maylor, H., & Antonacopoulou, E. (2016). Making it happen: How managerial actions enable project-based ambidexterity. Management Learning, 47(2), 199-222. doi:10.1177/1350507615610028.

Antonacopoulou, E. P., & Sheaffer, Z. (2014). Learning in Crisis. Journal of Management Inquiry, 23(1), 5-21. doi:10.1177/1056492612472730

Aguinis, H., Shapiro, D. L., Antonacopoulou, E. P., & Cummings, T. G. (2014). Scholarly Impact: A Pluralist Conceptualization. Academy of Management Learning & Education, 13(4), 623-639. doi:10.5465/amle.2014.0121

Belfrage, C., & Kallifatides, M. (2018). Financialisation and the New Swedish Model. Cambridge Journal of Economics, 42(4), 875-900. doi:10.1093/cje/bex089

Belfrage, C. A., & Kallifatides, M. (2018). The politicisation of macroprudential regulation: The critical Swedish case. Environement and Planning A: Economy and Space, 50(3), 709-729. doi:10.1177/0308518X17750877

Belfrage, C., & Hauf, F. (2017). The Gentle Art of Retroduction: Critical Realism, Cultural Political Economy and Critical Grounded Theory. Organization Studies, 38(2), 251-271. doi:10.1177/0170840616663239

Sun, J., Cole, M., Huang, Z., & Wang, S. (2018). Chinese leadership: Provincial perspectives on promotion and performance. Environment and Planning C: Politics and Space. doi:10.1177/2399654418791580

Cole, M. (2016). Committee Scrutiny in Scotland: A Comparative and Bi-Constitutional Perspective. Policy and Politics, 44(3), 465-483.

Guan, L., Cole, M., & Worthington, F. (2016). University students' unions: changing functions, a UK and comparative perspective. Studies in Higher Education, 41(12), 2095-2109. doi:10.1080/03075079.2015.1010076

Kenny, E. J., & Donnelly, R. (2019). Navigating the gender structure in information technology: How does this affect the experiences and behaviours of women? Human Relations. doi:10.1177/0018726719828449

Donnelly, R. (2015). Gender, careers and flexibility in consultancies in the UK and the USA: a multi-level relational analysis. The International Journal of Human Resource Management, 26(1), 80-99. doi:10.1080/09585192.2014.934889

Donnelly, R. (2015). Tensions and Challenges in the Management of Diversity and Inclusion in IT Services Multinationals in India. Human Resource Management, 54(2), 199-215. doi:10.1002/hrm.21654

Mughal, F., Gatrell, C., & Stead, V. (2018). Cultural politics and the role of the action learning facilitator: Analysing the negotiation of critical action learning in the Pakistani MBA through a Bourdieusian lens. Management Learning, 49(1), 69-85. doi:10.1177/1350507617740273

Gatrell, C. (2017). Boundary Creatures? Employed, Breastfeeding Mothers and 'Abjection as Practice'. Organization Studies, doi:10.1177/0170840617736932

Gatrell, C., Cooper, C. L., & Kossek, E. E. (2017). Maternal Bodies as Taboo at Work: New Perspectives on the Marginalizing of Senior-level Women in Organizations. Academy of Management Perspectives, 31(3), 239-252. doi:10.5465/amp.2014.0034

Guillaume, Y. R. F., Dawson, J. F., Otaye-Ebede, L., Woods, S. A., & West, M. A. (2017). Harnessing demographic differences in organizations: What moderates the effects of workplace diversity?.Journal of Organizational Behavior, 38(2), 276-303. doi:10.1002/job.2040

Martin, R., Guillaume, Y., Thomas, G., Lee, A., & Epitropaki, O. (2016). Leader-Member Exchange (LMX) and Performance: A Meta-Analytic Review. Personnel Psychology, 69(1), 67-121. doi:10.1111/peps.12100

Guillaume, Y. R. F., van Knippenberg, D., & Brodbeck, F. C. (2014). Nothing succeeds like moderation: A social self-regulation perspective on cultural dissimilarity and performance, Academy of Management Journal, 57(5), 1284-1308. doi:10.5465/amj.2013.0046

Nechanska, E., Hughes, E., & Dundon, T. (2018). Towards an integration of employee voice and silence. Human Resource Management Review. doi:10.1016/j.hrmr.2018.11.002

Hughes, E. S., Dobbins, T., & Murphy, S. (2018). 'Going Underground': A Tube Worker's Experience of Struggles over the Frontier of Control. Work, Employment and Society, doi:10.1177/0950017018758215

Li, M., Sharp, B. M., & Bergh, D. D. (2017). Assessing Statistical Results in MOR Articles: An Essay on Verifiability and Ways to Enhance It. Management and Organization Review, 13(2), 431-441. doi:10.1017/mor.2017.18

Bergh, D. D., Sharp, B. M., & Li, M. (2017). Tests for Identifying "Red Flags" in Empirical Findings: Demonstration and Recommendations for Authors, Reviewers, and Editors. Academy of Management Learning & Education, 16(1), 110-124. doi:10.5465/amle.2015.0406

Li, M., Mobley, W. H., & Kelly, A. (2016). Linking personality to cultural intelligence: An interactive effect of openness and agreeableness. Personality and Individual Differences, 89, 105-110. doi:10.1016/j.paid.2015.09.050

Liu, Y., & Grey, C. (2018). History, gendered space and organizational identity: An archival study of a university building. Human Relations, 71(5), 640-667. doi:10.1177/0018726717733032

Fletcher, L., Carter, M., & Lyubovnikova, J. (2018). Congruency of resources and demands and their effects on staff turnover within the English health care sector. Journal of Occupational and Organizational Psychology, 91(3), 688-696. doi:10.1111/joop.12214

Lyubovnikova, J., Legood, A., Turner, N., & Mamakouka, A. (2017). How Authentic Leadership Influences Team Performance: The Mediating Role of Team Reflexivity. Journal of Business Ethics, 141(1), 59-70. doi:10.1007/s10551-015-2692-3

Lyubovnikova, J., Napiersky, U., & Vlachopoulos, P. (2015). How are task reflexivity and intercultural sensitivity related to the academic performance of MBA students?. Studies in Higher Education, 40(9), 1694-1714. doi:10.1080/03075079.2014.894016

Linstead, S. A., & Marechal, G. (2015). Re-reading masculine organization: Phallic, testicular and seminal metaphors. Human Relations, 68(9), 1461-1489. doi:10.1177/0018726714558146

Linstead, S., Marechal, G., & Griffin, R. W. (2014). Theorizing and Researching the Dark Side of Organization. Organizaiton Studies, 35(2), 165-188. doi:10.1177/0170840613515402

Dello Russo, S., Miraglia, M., & Borgogni, L. (2017). Reducing Organizational Politics in Performance Appraisal: The Role of Coaching Leaders for Age-Diverse Employees. Human Resource Management, 56(5), 769-783. doi:10.1002/hrm.21799

Nielsen, K., & Miraglia, M. (2017). What works for whom in which circumstances? On the need to move beyond the "what works?' question in organizational intervention research. Human Relations, 70(1), 40-62. doi:10.1177/0018726716670226

Miraglia, M., & Johns, G. (2016). Going to Work Ill: A Meta-Analysis of the Correlates of Presenteeism and a Dual-Path Model. Journal of Occupational Health Psychology, 21(3), 261-283. doi:10.1037/ocp0000015

Costa, S. P., & Neves, P. (2017). Forgiving is good for health and performance: How forgiveness helps individuals cope with the psychological contract breach. Journal of Vocational Behavior, 100, 124-136. doi:10.1016/j.jvb.2017.03.005

Costa, S., & Neves, P. (2017). It is your fault! How blame attributions of breach predict employees' reactions. Journal of Managerial Psychology, 32(7), 470-483. doi:10.1108/JMP-01-2017-0023

Costa, S., & Neves, P. (2017). Job insecurity and work outcomes: The role of psychological contract breach and positive psychological capital. Work & Stress, 31(4), 375-394. doi:10.1080/02678373.2017.1330781

Radcliffe, L. S., & Cassell, C. (2015). Flexible working, work-family conflict, and maternal gatekeeping: The daily experiences of dual-earner couples. Journal of Occupational and Organizational Psychology, 88(4), 835-855. doi:10.1111/joop.12100

Radcliffe, L. S., & Cassell, C. (2014). Resolving couples' work-family conflicts: The complexity of decision making and the introduction of a new framework. Human Relations, 67(7), 793-819. doi:10.1177/0018726713506022

Trehan, K., Vince, R., Anderson, L., & Rigg, C. (2018). Critical action learning. Management Learning, 49(1), 67-68. doi:10.1177/1350507617748283

Trehan, K., & Rigg, C. (2015). Enacting critical learning: power, politics and emotions at work. Studies in Higher Education, 40(5), 791-805. doi:10.1080/03075079.2013.842208

Ganzin, M., Islam, G., & Suddaby, R. (2019). Spirituality and Entrepreneurship: The Role of Magical Thinking in Future-Oriented Sensemaking. Organization Studies. doi:10.1177/0170840618819035

Suddaby, R. (2019). Objectivity and Truth: The Role of the Essay in Management Scholarship. Journal of Management Studies, 56(2), 441-447. doi:10.1111/joms.12340

Suddaby, R., & Foster, W. M. (2017). History and Organizational Change. Journal of Management, 43(1), 19-38. doi:10.1177/0149206316675031

Suddaby, R., Bitektine, A., & Haack, P. (2017). Legitimacy. Academy of Management Annals, 11(1), 451-478. doi:10.5465/annals.2015.0101

Nilsson, A. (2017). Making norms to tackle global challenges: The role of Intergovernmental Organisations. Research Policy, 46(1), 171-181. doi:10.1016/j.respol.2016.09.012

Yang, H., van Rijn, M. B., & Sanders, K. (2018). Perceived organizational support and knowledge sharing: employees' self-construal matters. The International Journal of Human Resource Management, 1-21. doi:10.1080/09585192.2018.1443956

Sanders, K., & Yang, H. (2016). The HRM Process Approach: The Influence of Employees' Attribution to Explain the HRM-Performance Relationship. Human Resource Management, 55(2), 201-217. doi:10.1002/hrm.21661

Yousaf, A., Yang, H., & Sanders, K. (2015). Effects of intrinsic and extrinsic motivation on task and contextual performance of Pakistani professionals The mediating role of commitment foci. Journal of Managerial Psychology, 30(2), 133-150. doi:10.1108/JMP-09-2012-0277

Whiteman, G., Holt, R., & Zundel, M. O. (2018). Provoked by Charlie Hebdo: Visual Satire and Management Studies. Academy of Management Review. doi.org/10.5465/amr.2017.0223

Zundel, M., MacIntosh, R., & Mackay, D. (2018). The Utility of Video Diaries for Organizational Research. Organizational Research Methods, 21(2), 386-411. doi:10.1177/1094428116665463

Holt, R., & Zundel, M. (2014). The Wire. Academy of Management Review, 39(4), 576-585. doi:10.5465/amr.2014.0087

Research Impact: