Digital solutions for greener ports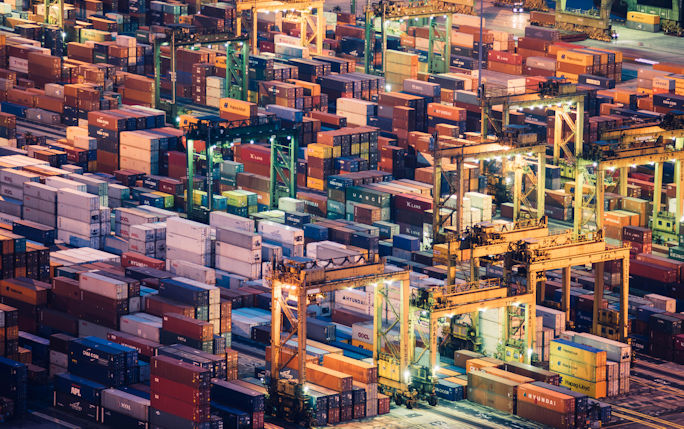 Management School academic wins research grant to reduce the environmental impact of container ports.
Professor Dongping Song from the University of Liverpool Management School's Centre for Supply Chain Research has been awarded a grant to investigate how digitalisation can be used to improve operational efficiency in ports and reduce the industry's current high levels of air pollutants and CO2 emissions.
Collaborating with Anglia Ruskin University and the Port of Felixstowe, the project will apply machine learning techniques to build predictive models for container flows at container terminals. The results of the data analytics will be incorporated into optimisation models for port yard operations.
This study is one of seven projects to receive funding from the Engineering and Physical Sciences Research Council (EPSRC) and Siemens to explore how digital technologies, business model innovation and analysis can reduce energy demand and carbon production.
The project will commence in February 2022.