Maths Summer Research Interns Address International Challenges
---
Posted on: 4 July 2018 in Finance, Accounting, Business and Communication
---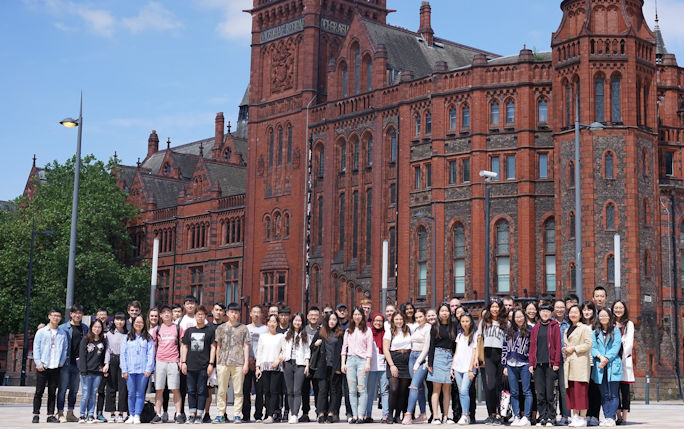 For the last six years the University's Institute for Financial and Actuarial Mathematics (IFAM) has worked with industrial partners to organise summer research projects for mathematics undergraduates. Around 50 students come together in project teams for six weeks to work on challenges posed by industry partners, supervised by graduate students and mentored by IFAM academics.
Dr Corina Constantinescu-Loeffen, Director of the Institute for Financial and Actuarial Mathematics explains the work done by the project teams:
"Projects have included looking at the USS assumptions for pensions in higher education; social security provisions for orphans in China; earthquake insurance for mortgages in Japan, the implications of the end of the ban on women drivers in Saudi Arabia and the financial inclusion via micro-loans in Ghana.
"This year sees our students joined by graduates from partner universities in China, Japan, Portugal and Ghana to work on key issues from these countries. It's a fantastic opportunity for students to build on their communication and leadership skills and explore new challenges and new industries.
"More locally we're working with Eddie and William Stobart to consider profitability matrices and optimal transport; and insurers' loss reserving calculations and loss of income insurance on different sets of data from UK and the EU with local actuaries."
The findings of all this year's projects will be presented in a workshop on Thursday, 12 July held at the University of Liverpool in London campus. To join us at this event, please contact Dr Corina Constantinescu-Loeffen at:
constanc@liverpool.ac.uk
.
---
---
---