Spotlight: Lung cancer research in Liverpool
Posted on: 30 November 2020 by Louise Colley in 2020 posts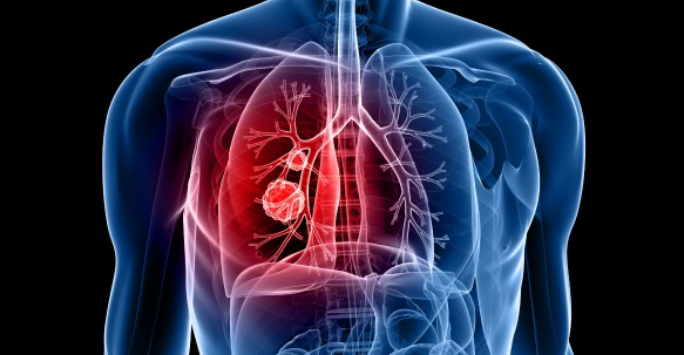 As Lung Cancer Awareness Month comes to a close, we reflect on the vital research taking place in Liverpool.
Background
Lung cancer is the third most common cancer in the UK. Approximately 47,800 people are diagnosed each year. More than 4 out of 10 people diagnosed with lung cancer in the UK are aged 75 and older. Around three quarters of lung cancers are diagnosed at a late stage with Liverpool having one of the highest mortality rates for lung cancer in England. According to the most up-to-date validated national statistics, in 2017, in Cheshire and Merseyside 2254 patients were diagnosed with lung cancer and 1586 people died of lung cancer in the same year.
Across disciplines
In Merseyside lung cancer is one of the most common cancers. However, we are fortunate to have a world leading thoracic oncology diagnostic / molecular pathology service, internationally recognised lung cancer research scientists at the University of Liverpool, the 'Outstanding' rated specialist trust Liverpool Heart and Chest Hospital (LHCH) and one of the UK's leading treatment centres at The Clatterbridge Cancer Centre NHS Foundation Trust.
Liverpool's lung cancer clinicians and researchers work with other cancer researchers as part of the Liverpool Cancer Research Institute (LCRI) and the Liverpool Health Partners Cancer Programme.
Pioneering research programme into the early detection of lung cancer
Lung Cancer Awareness month is an important time to inform people of the symptoms to look out for to help detect lung cancer early, even more so this year when the focus has been on other deadly lung diseases. Early detection of lung cancer saves lives and for this reason it has been a focus of research in Liverpool for over 20 years.
In 1993, the Roy Castle Lung Cancer Foundation awarded a grant to ISMIB's Professor John Field, Clinical Professor of Molecular Oncology, to study genetic changes in lung cancer and thus laying the groundwork for screening of high-risk individuals.
This work formed the basis for the Liverpool Lung Project, a project that has run from 1996, which used epidemiological modelling techniques to develop the Liverpool Lung Project risk prediction model (LLPV1)1 to identify individuals at high risk of developing lung cancer. An updated LLPv2 risk model was used in the UK Lung Cancer Screening Trial (UKLS)2, which showed it was possible to detect lung cancer at an earlier stage by targeted low-dose CT scans for those with the greatest risk. The outcome data from all of the 75,000 individuals who responded to the first UKLS risk questionnaire has been used to validate LLPv2 and calibrate the LLP risk model, recently published as the LLPv3 risk score3.
Following the publication of the UKLS trial data, the Liverpool Clinical Commissioning Group (CCG) made a major investment into the Liverpool Healthy Lung Programme (LHLP). Delivered in partnership with LHCH, the programme invites residents aged 58-75 with a history of smoking for a health check with their GP. Since being set up in 2016 over 13,000 people attended a LHLP check-up. Those deemed high risk using LLPv2 are offered a CT scan with nearly 5500 receiving scans to date and over 100 local residents diagnosed with lung cancer via the LHLP Programme. Professor John Field co-led the LHLP Evaluation on the impact of the Liverpool Healthy Lung Programme4.
The UKLS publication provided a springboard in the UK, to establish similar regional early lung cancer screening projects in Manchester, Nottingham, London and Yorkshire. In January 2019, NHS England went one step further and announced a £70million investment into the Targeted Lung Health Checks Programme (TLHCP)5 with Professor Field serving on the Task & Finish Advisory Group. The National TLHCP is utilising the LLP risk model together with the USA PLCO risk model, as the basis of the selection criteria for high-risk individuals.
The Liverpool Risk model and UKLS trial has attracted international recognition; Professor Field co-led the European position statement on lung cancer screening in Lancet Oncology6 and more recently has provided the SPIRAL framework for the implementation research in Nature Reviews Clinical Oncology7. Recently Professor Field was appointed as the Institute of Diagnostic Accuracy (iDNA) Faculty Chair and is participating in the new Horizon 2020 '4 In Lung Run' lung cancer screening programme.
Currently the Liverpool lung cancer research group are co-investigators in the large NIH U19 project INTEGRAL, 'Integrative analysis of lung cancer aetiology and risk' focussing on early detection biomarkers, genetic susceptibility, radiomics and risk prediction modelling. Dr Lakis Liloglou leads molecular biomarker research and Dr Mike Davies the clinical resources group (incorporating the Liverpool Lung Project biobank), working with international academic, clinical and industrial partners to develop new ways to diagnose and characterise lung cancers.
Improving patient outcomes with new treatments
Lung cancer has been at the forefront of targeted cancer treatments, with the reliance on molecular markers underlining the importance of the thoracic oncology diagnostic/molecular pathology service led by Professor John Gosney. The same is true for new immuno-oncology treatments.
Professor Christian Ottensmeier was recently appointed as Chair of Immuno-Oncology at the University of Liverpool and consultant oncologist at the Clatterbridge Cancer Centre NHS Foundation Trust. Supported by a strategic funding award from the National Institutes of Health (NIH), Professor Ottensmeier is collaborating on new studies with NHS colleagues who treat patients with head and neck cancer and lung cancer. This research will use tissue samples from surgical patients to test whether exposure to different viruses affects how the patients' immune system can recognise and attack cancer cells.
Professor Andrew Pettitt, Director of the LCRI and the Liverpool Health Partners Cancer Programme, said: "Professor Ottensmeier's appointment in Liverpool is a hugely significant development which brings a step-change in our local research capability that can be applied to several different types of cancer including those which are particularly common in the region. It also provides evidence that Liverpool has become an attractive destination for world-leading cancer researchers thanks to the joined up, inclusive and collaborative approach that underpins the Liverpool Cancer Research Institute and Liverpool Health Partners cancer programme."
References