Data and the Digital
Posted on: 10 May 2017 | Category: Data and the Digital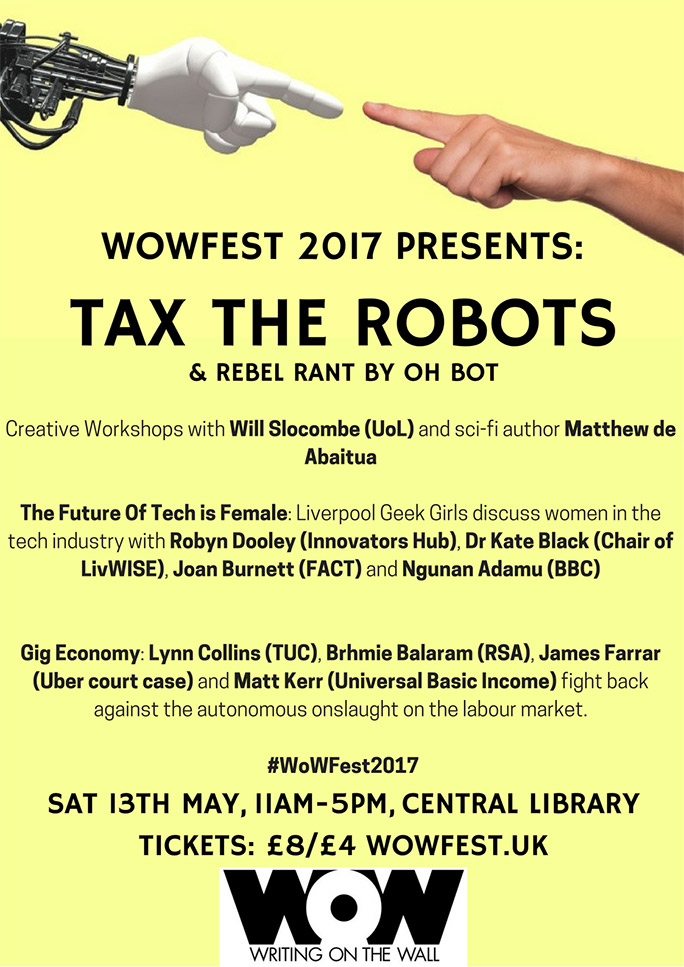 Join UoL's Dr Will Slocombe, the Liverpool Geek Girls and others for an event on the future of tech, the gig economy and taxing robots.
---
Posted on: 15 August 2016 | Category: Data and the Digital
"Truth or Dare but without the Truth." This scary tagline sums up Nerve, a social media game that drives the film of the same name. We follow 17-year-old Vee's immersion in the game, where "players" earn money for completing dares to kiss strangers or shoplift $4,000 dresses. As you'd expect, the dares quickly escalate with the vicarious demands of the "watchers" (gamers who pay for the privilege of watching rather than taking part) – riding a motorcycle blindfolded at 60mph, for example. What emerges is a series of somewhat trite, but nonetheless pertinent, observations on social media and the politics of celebrity and voyeurism.
---
Posted on: 6 July 2016 | Category: Data and the Digital
Given that the reality of AI may be fast approaching, it's of the utmost importance that we work out what might a future with artificial intelligence might look like. Last year, an open letter with signatories including Stephen Hawking and Nick Bostrom called for AI to be of demonstrable benefit to humanity, or risk something that exceeds our ability to control it.
---
Blog

Posted on: 10 May 2017 | Category: Data and the Digital

Join UoL's Dr Will Slocombe, the Liverpool Geek Girls and others for an event on the future of tech, the gig economy and taxing robots.

---