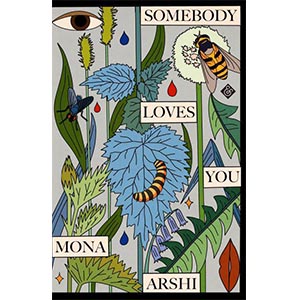 Mona Arshi's debut poetry collection Small Hands won the Forward Prize for best first collection in 2015. She regularly makes appearances on radio and her poems and interviews have been published in The Times, the Guardian, Granta and The Times of India, as well as on the London Underground. Now an Honorary Professor of English and Law at the University of Liverpool, the award-winning poet will be discussing her new novel Somebody Loves You and reflecting on the experience of moving from poetry to prose with Dzifa Benson, writer, producer and performance maker.
A book signing with Mona will be available through the festival bookseller, Blackwell's following the event.
This event is in person.
Back to: Liverpool Literary Festival