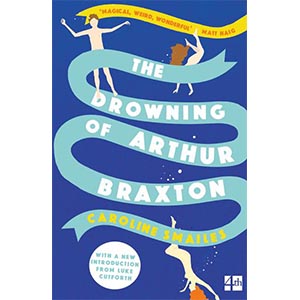 Novelist, academic and editor Caroline Smailes will be joined by BBC Radio Merseyside's Ngunan Adamu to discuss the experience of seeing her novel The Drowning of Arthur Braxton transformed into a major new film.
Caroline's acclaimed debut novel, In Search of Adam, was published in 2007. Since then, she has written a further seven, including the international bestseller Like Bees To Honey and an experimental digital novel with eleven endings called 99 Reasons Why.
She is also known as the historical fiction author Caroline Wallace (The Finding of Martha Lost) and her next novel Mrs Van Gogh will be published in summer 2022. 
Caroline is an associate lecturer in Creative Writing at Liverpool John Moores University, Head of Book Editing at BubbleCow and is currently the Royal Literary Fund Fellow at the University of Liverpool. 

Here Caroline tells us what you can expect from her forthcoming event
This event is in person.
Back to: Liverpool Literary Festival