Having graduated from the University in 1976, Journey from the Centre of the Universe will explore how the time he spent in the city during the 1970s influenced his writing.
Ahead of his talk on Saturday 10 October, 10-11am we caught up with him to find out how he has been coping during lockdown.
---
What did you read during lockdown?
Kafka.
Describe yourself/book in 15 words
A work of fiction struggling to make sense.
What do you enjoy most from your wide range of talents?
Listening
What does success mean to you?
An appreciative reader.
What two attributes are most important in your job?
Dreaming and hoping.
What do you find rewarding about writing?
Getting the words in the right place.
What is your most frequently asked question?
How do you write?
What are your three best qualities?
Remembering, forgetting, and that third one ...
What do you get passionate about?
Justice. Poetic or otherwise.
What is the worst job you have ever had?
Carrying carcasses. Or was that the best?
What are you reading at the moment?
Still Kafka. I seem to be going around in circles endlessly.
What is your favourite quote?
At the moment: 'There was nowhere to go …' from Kerouac's On the Road, which I used as an epigraph for my Noontide Toll.
Who would be your ideal dinner guest?
The one with good news, or the gift of making us laugh.
What keeps you up at night?
Bad dreams, mine or someone else's.
Romesh Gunesekera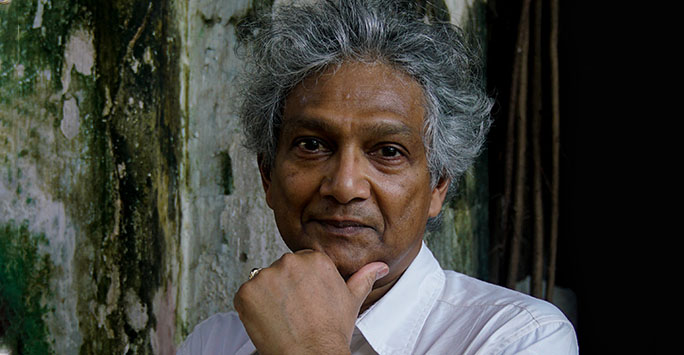 Join Romesh on Saturday 10 October, 10am - 11am
Back to: Liverpool Literary Festival