Lynne will be speaking to Professor Dinah Birch, the University's Pro-Vice-Chancellor for Cultural Engagement, about her years as a sportswriter which led to her non-fiction book Get Her Off the Pitch: How Sport Took Over My Life.
Ahead of her talk, we caught up with Lynne to ask her some probing questions.
---
What did you read during lockdown?
This has been a great time for reading. Recently: Pilgrims by Matthew Kneale. I loved A Gentleman in Moscow by Amor Towles. I've started reading Nicola Upton's Josephine Tey series. And a great biography of Joni Mitchell.
Describe yourself in 15 words
After years of writing other stuff, I have found a home in crime writing. (14!)
What do you enjoy most from your wide range of talents?
I love creating characters and giving them a distinctive way of talking. I expect they all end up sounding just like me, but I hope not.
What does success mean to you?
In reality, success usually leads to more work, so it's essential.
What two attributes are most important in your job?
I think it's important for a writer to split her mind into writer/reader. And you have to be open to changing things that don't work.
What do you find rewarding about writing?
All of it. I get a lot of personal satisfaction from giving the pot a stir every morning and seeing what comes out.
What is your most frequently asked question?
"Did you expect Eats, Shoots & Leaves to be so popular?"
What are your three best qualities?
A sense of humour has been a great help. Maybe my nerve is unusual – I have kept my nerve several times when deciding to leave one perfectly nice life to start another. And if you need a third, I've got great taste in dogs.
What do you get passionate about?
I'm very moved by triumphs of artistic enterprise, when everything comes together gloriously. This can mean anything from the Glyndebourne production of Handel's Giulio Cesare to the first Paddington film.
What is the worst job you've ever had?
A Saturday job at Salisbury's handbag shop when I was fifteen, where my first task every week was tearing up cardboard boxes in a dark basement.
What are you reading at the moment?
Rose Tremain's novel Trespass, which I'm re-reading for a feature I have to write. After that, I've got Sarah Waters' The Paying Guests and Jill Dawson's Fred and Edie lined up. I chose them all because they're brilliant, so I'm in for a good time.
What is your favourite quote?
I am a terrible mis-quoter. But I think the line in Victoria Wood (in the form I usually quote it): "Don't touch the prawns. They hang around sewage outlet pipes treading water with their mouths open."
Who would be your ideal dinner guest?
No one, I'm afraid. Cooking for someone "ideal" is too stressful to contemplate.
What keeps you up at night?
Plots, mostly. It seems to be part of the creative process to lie awake for hours turning over every aspect of the plot so far and looking for the perfect way forward.
Lynne Truss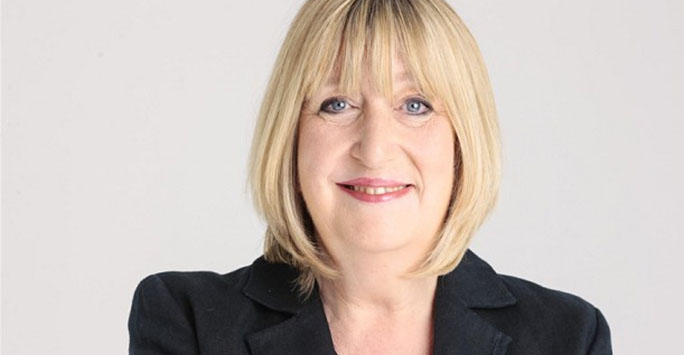 Join Lynne Truss on Sunday 11 October at 11.30am
Back to: Liverpool Literary Festival