Meet the Staff
Miss Clare Kelly
Recruitment and Admissions Officer
Clare is your first port of call for any queries on Direct Entry. She deals with all admissions and recruitment for home and overseas students. This includes entry criteria, scholarships, English requirements, travel grants, UCAS information, clearing, CAS, accommodation, fees, visa's, module selection, BRP cards, presentations and pre departure briefing. Clare is also the main contact with AUG.
Contact Clare on: c.kelly@liverpool.ac.uk
Professor Warren Barr LL.B (Hons), LL.M(Th), PFHEA
Dean of The School of Law and Social Justice & Professor of Law
Professor Warren Barr joined Liverpool Law School as a Lecturer in Property Law in September 1997, having completed his undergraduate and postgraduate degrees at the University of Reading. He was named National Law Teacher of the Year 2006, and was promoted to Senior Lecturer in 2007. In 2014, his contribution to leadership in learning and teaching was recognised by membership as a Principal Fellow of the UK Higher Education Academy, applied for through the University of Liverpool Teaching Recognition Award (ULTRA) scheme. He was appointed to a personal Chair in October 2014.
His research interests include charity law, social housing and property law, on which he has published extensively and presented numerous conference and seminar papers, and he is the author and co-author of textbooks on the areas of Equity & Trusts law and Land law (forthcoming). He organised the prestigious Modern Studies in Property Law Conference, which Liverpool Law School hosted at the Albert Dock in April 2014. Warren is an active member of the Charity Law and Policy Unit, having served as Director of the Unit in previous years.
Warren was the Academic Lead for Student Experience in the Faculty of Humanities and Social Sciences from August 2013 to August 2016, having previously served the Faculty as Deputy Faculty Lead with responsibility for Academic Standards and Curriculum Quality in the academic year 2012-2013. He has undertaken numerous student-facing roles over his career in the Law School, including Director of Learning and Teaching, Director of PGT programmes and Admissions Lead.
From 1st September 2017, Warren took up a five year appointment as Head of Department of the Liverpool Law School. He is a member of the Committee of Heads of UK Law Schools Executive Board, the Modern Studies in Property Law Subject Board and an academic member of the Property Bar Association. From November 2019, Warren was elected for a three-year term as a Director and General Committee Member of the Liverpool Law Society.
Warren was appointed Interim Dean of the School of Law and Social Justice in August 2021.
Professor Anu Arora LL.B, Ph.D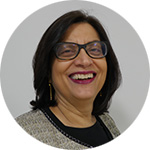 Anu obtained her LLB degree from the University of Birmingham and went on to study for the Bar Part II examinations. She was called to the Bar in 1978. Anu then returned to the University of Birmingham and obtained her Doctorate in the area of Banking Law.
Anu extensive experience in the teaching of Commercial Law subjects at undergraduate and postgraduate levels. Currently, she teaches on the LLB Company Law and Banking Law modules for our final year undergraduate students. In the recent past she has also taught Contract Law to year 1 students.
She has published extensively in Company and Banking Law.
Prizes or Honours
Fellow - Institute of Financial Services (Royal Institute of Bankers, 2003)
Professor Rob Stokes LL.B, Ph.D
Dr Rob Stokes specialises in financial and banking law, including money laundering. Rob is particularly interested in the confidential nature of the banker-customer relationship and the inroads made in recent years into banking secrecy, fuelled by increasing recognition of the threat posed by money laundering and terrorist financing. Rob's work focuses on the role of professionals under the now-numerous disclosure provisions and the impact on professional relationships.
Rob is also interested in issues surrounding financial capability and financial exclusion, including depositor/consumer awareness and access to mainstream financial services and products. In the context of financial literacy, he is examining the significance of the recent transfer of the 'public awareness' objective from the Financial Services Authority to the independent Consumer Financial Education Body.
Prizes or Honours
Ede and Ravenscroft Prize for Outstanding Postgraduate Performance (The University of Liverpool, 2003)
Professor Debra Morris
Specialises in charity law, property, employment law. Debra's research has focused on many different aspects of charity law and regulation, ranging from the 'public benefit' test through to the regulation of fundraising. Debra's work on charity mergers and acquisitions and the resolution of disputes in the charitable sector
was carried out in close consultation with the charitable sector and this approach helps to ensure that the recommendations are pertinent and useful to charities. Debra has also published on the legal position of private schools and not-for-profit hospitals. Debra is currently examining the impact of the Equality Act 2010 on charities. Debra teaches Equity and Trusts, Land Law, Employment Law.
Ms Anna Vowles
School Head of Operations
Anna is School Head of Operations and provides leadership and overarching responsibility for the recruitment, development and effective line management of Professional Services Staff to ensure that key administrative functions supporting research and finance, staffing, student experience and operations receive appropriate administrative and specialist support to the highest standards. As a member of the School Management Team, Anna works closely with the Dean of SLSJ on the development and implementation of the School's strategies and plans, and to ensure close alignment between Professional Services and the academic structure.
Mr Carl Griffiths
Marketing, Recruitment and Events Team Leader
Carl is the Team Leader for the School of Law and Social Justice's Marketing, Recruitment and Event team. This role includes shaping the marketing and recruitment strategy for the School, monitoring and reporting on School activities, and ensuring activities align with University initiatives and strategy.
Miss Kayte Kelley
Student Experience Team Leader - Education
Kayte's role is to work with academic and professional service colleagues to oversee all aspects of the student experience in the School - this is from registration to graduation and beyond. The main areas are in relation to registration, timetabling, examinations and assessment support, administrative support for the Law Clinic, Liverpool Online programmes, Truman Bodden Law School and the University of Liverpool in Singapore.
Miss Holly Nodwell
Student Experience Team Leader - Enhancement
Holly is the Team Leader for the Enhancement Team. Holly supports the School Management Team in shaping the School's Education Strategy as well as monitoring and providing regular reports on the position of the School in terms of SLSJ's performance against education strategies, enhancement plans and KPIs.