On Tuesday 9th March, the largest event of the year for the University of Liverpool Bar Society, the annual Law School Internal Moot Competition, took place, albeit, like many events over the past year, it was hosted virtually.
President of the Bar Society Jason Kuong and Charanian Udayabhaskar Reddy worked under challenging circumstances this year: both to organise this event during the Covid-19 pandemic, and to successfully apply to have the final hosted at the Supreme Court of the United Kingdom, and they were successful on both accounts.
There are 12 places available every year for university groups to hold their moot final at the Supreme Court, as well as the opportunity to have the final judged by a Supreme Court Justice; the judge for the Society's moot competition was the Right Hon Lady Arden of Heswall DBE. Lady Arden grew up in Liverpool and has had a very successful career within the legal sector, culminating in her appointment as a Justice of the Supreme Court in 2018.
The moot competition, which runs from October to March, sees students from across all years at the Liverpool Law School come together to argue their cases in the role of appellant and respondent. The competition is an excellent way for students to gain the advocacy skills that legalproviders and chambers look for in their recruitment.
This year's finalists shortlisted to go through to the final were Chaleena Suvanpratum, Thisheelen Kanesan, Lizzy Hood and Angus Smith. The final of the moot saw all four individuals argue a land law issue over a tenancy disagreement, with Chaleena and Thisheelen arguing as appellants and Lizzy and Angus arguing as respondents.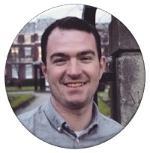 Dr Ben Murphy, Deputy Director of the International Law and Human Rights Unit, worked closely with the Society, providing support to the students, and said:
Holding the event at the Supreme Court was such a fantastic opportunity for our four finalists, who argued their cases admirably and responded brilliantly to thoughtful and challenging questions from Lady Arden. You should be so proud of your achievements!
Successfully navigating all the challenges of this year's competition, the winners are Chaleena Suvanpratum and Thisheelen Kanesan from Brickfields Asia College in Malaysia, who proved that the legal force knows no boundaries, as they took part virtually from Malaysia.
Chaleena Suvanpratum
LLB Law - 2+1 Programme, Brickfields Asia College
Thisheelen Kanesan
LLB Law - 2+1 Programme, Brickfields Asia College
We are immensely proud of all our students, including all those who took place in this year's internal mooting competition and, particularly, Jason and Charanian, for all their work and for securing the opportunity at the Supreme Court. Congratulations to all our finalists - for both your mastery of legal argument and the technology necessary to deliver it remotely and, of course, to our winners, Chaleena and Thisheelen. What an achievement!

Prof Warren Barr, Head of Law
Back to: Liverpool Law School