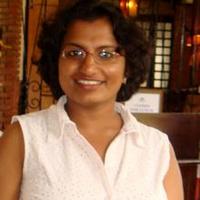 Dr
Sujitha
Subramanian
Senior Lecturer in Law
Law
Research
Research
I have published in a number of international peer-reviewed journals including International & Comparative Law Quarterly; Journal of International Economic Law; European Journal of International Law; International Review of Intellectual Property and Competition Law and European Intellectual Property Review, among others.

I have worked as a visiting research scholar at the Max-Planck Institute for Innovation and Competition (Munich, Germany) in 2015, was based at the Intellectual Property Research Unit, University of Cape Town (South Africa) in 2014.
I have received research funding from various bodies, including the Max-Planck Institute for Innovation and Competition, Munich; Institute for Advanced Studies Researcher Mobility Awards; and the Institute for Advanced Studies Fellowship that funded teaching substitution for a year-long research leave.

My research interests include global governance issues relating to intellectual property law and have examined its inter-relationship with innovation policy, international trade and economic law, competition law, pharmaceutical/access to health issues and environmental/access to green technology issues. I have also conducted research in other areas including public procurement, corruption and judicial decision-making process, particularly from a developing country perspective.

I welcome supervision requests from anyone interested in researching the above and other related/neighbouring areas.