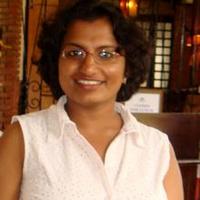 Dr
Sujitha
Subramanian
Senior Lecturer in Law
Law
Professional Activities
Summary
I am on the British Council's list of reviewers for the Researcher Links and Institutional Links Funding Panel.
I have worked as external PhD examiner for ERASMUS MUNDUS Joint Doctorate programme.
I was member of the Legal Affairs Committee of the Welsh Centre for International Affairs, Cardiff (2011-2016)
I was on the Editorial board of Common Law World Review (2013-2016)
I have working experience outside of academia and outside of UK – having worked briefly as a lawyer, a journalist and in the law department of a multinational firm.