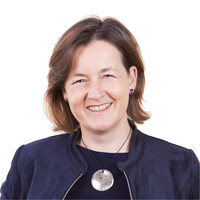 Dr
Caroline
Redhead
BA (Hons), LLM, Solicitor, PhD
Research Associate
Law
About
Personal Statement
I am an early career post-doctoral researcher. Until September 2020, I was a practising solicitor, working for education and charity clients and advising on organisational and corporate governance matters, data protection issues and contracts/contractual relationships.

I have an LLM in Child Law and recently (February, 2020) completed a PhD in Palliative Care, exploring the relationship between ethics and societal change in the context of legislation and policy, and particularly the influence of legal consciousness on the way in which the Mental Capacity Act, 2005 is understood by hospice staff making decisions for patients who lack capacity to decide for themselves. My Masters dissertation considered children's autonomy in medical and mental health treatment decisions.

My research interests lie broadly in the dynamic interplay between law, ethics (including data ethics) and social change. I am particularly interested in decision-making processes and practices, how legal frameworks are interpreted by ordinary people in their everyday lives, and the relationship between narrative and identity in a socio-legal context.