Making the decision to spend a year in China is one of the best decisions I have ever made. I got to explore China's culture by actually being part of it and experiencing it for myself. Suzhou is such an amazing city and is a great base to go travelling from.
In China, I visited Beijing, Shanghai, Hangzhou and Hong Kong; unfortunately, because of coronavirus we were not able to go to the other cities we had planned but I am already planning to go back out there and revisit everything all over again. In my 5 weeks off in January/February, I travelled Vietnam, Thailand, Cambodia, Kuala Lumpur and Bali which was also such an amazing experience.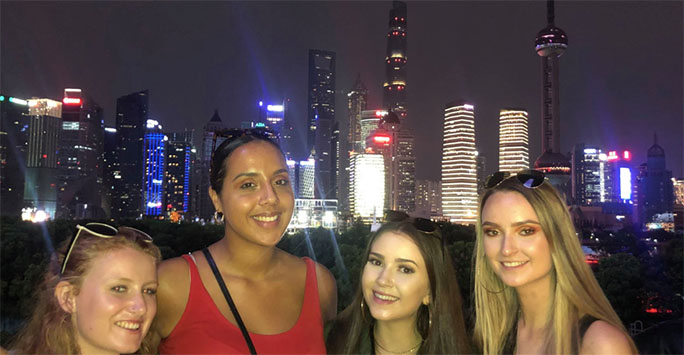 Kate (furthest right) with friends on their travels.
I have met some of my best friends through China. Everybody was in the same position so really open to meeting new people, trying new things and exploring places we never had. You can make whatever you want of it: whether you want to go out all the time, go travelling, focus on your studies. The option is yours.
I would encourage everyone to do the year in China because it was truly the best thing I have ever done and would re-live it again if I could.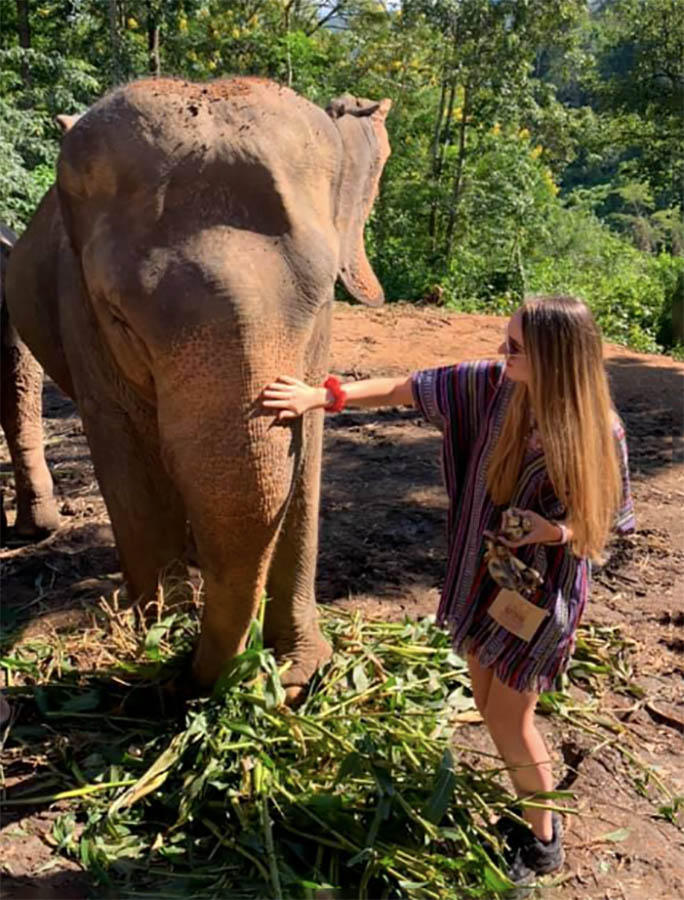 Making the decision to spend a year in China is one of the best decisions I have ever made. I got to explore China's culture by actually being part of it and experiencing it for myself. Suzhou is such an amazing city and is a great base to go travelling from ... I would encourage everyone to do the year in China because it was truly the best thing I have ever done and would re-live it again if I could.

Kate, Law with a Year in China student
Back to: Liverpool Law School