The conference has been postponed by two calendar years to April 2022 due to unforeseen international circumstances. The proposed dates are 4-6th April 2022.
**
The subject matter of the conference is bankruptcy and insolvency theory broadly defined. Papers will range over broad and interdisciplinary perspectives on insolvency and bankruptcy theory.
ULBIC will feature papers from insolvency and bankruptcy academics from across the globe. Two leading American scholars will help set the agenda with keynote speeches on day one and day two of the conference. These are Professor Karen Gross, retired professor of law at New York University, and, Professor Melissa Jacoby, professor of law at the University of North Carolina, Chapel Hill.
Day 3 of the conference will be a round table 'International Insolvency Reflections'
Interdisciplinary Conference 2020 - Programme
Information about travel and accommodation for your visit
Key Note Speakers:
• Day 1 Keynote: Professor Karen Gross (New York University Law School (retired))
• Day 2 Keynote: Professor Melissa Jacoby (University of North Carolina, Chapel Hill)
Principal Sponsor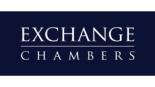 Back to: School of Law and Social Justice