Conflict prevention through societal integration: Insights into the work of the High Commissioner on National Minorities
Organisers: International Law & Human Rights Unit, School of Law and Social Justice, University of Liverpool
Date: 26 April 2018, 5.30pm - 7.30pm
Venue: Lesley Hearnshaw Lecture Theatre, Eleanor Rathbone Building
---
The OSCE High Commissioner on National Minorities (HCNM) was established twenty five years ago as an instrument to prevent conflicts related to inter-ethnic matters. Over the years, its role has evolved from an early warning tripwire to one of long term, structural conflict prevention. More specifically, it has focused on assisting countries in devising sound policies to guarantee minorities' access to education, justice and participation, and, more in general in managing diverse societies. In his keynote speech, High Commissioner Zannier will provide an overview of the evolution of the HCNM mandate, as well as an insight into current geographic and thematic priorities and most prominent challenges.
The lecture will be followed by a drinks reception.
This event is free but please register to attend.
Ambassador Lamberto Zannier of Italy took up the mandate of OSCE High Commissioner on National Minorities on 19 July 2017, succeeding Ambassador Astrid Thors of Finland, whose three-year tenure ended on 19 August 2016.
Before taking up the position as High Commissioner, Zannier was OSCE Secretary General during two consecutive three-year terms, from 1 July 2011 until 30 June 2017. Zannier joined the Italian Foreign Ministry as a career diplomat in 1978. From June 2008 to June 2011 he was UN Special Representative for Kosovo and Head of the United Nations Interim Administration Mission in Kosovo (UNMIK).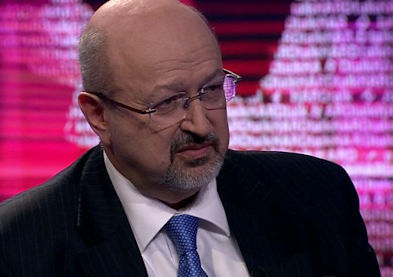 BBC HARDtalk with Lamberto Zannier
For a flavour of the forthcoming lecture, watch Ambassador Zannier interviewed on the BBC's HARDtalk by Stephen Sackur on the OSCE response to escalating conflict in Ukraine.
Watch the BBC HARDtalk interview
---