"holocaust" blog posts
Posted on: 15 March 2022 | Category: 2021 posts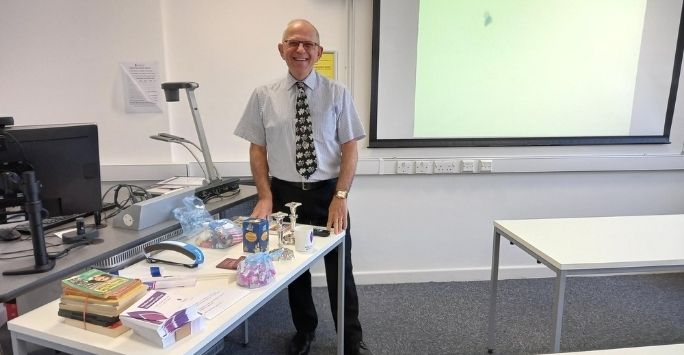 On the morning of the 8th of March 2022, guest speaker Eric Cohen delivered two talks about the Shoah and the personal ramifications it has had for him. Since retiring from his job as a head teacher, Eric has dedicated his life to educating the next generation about the Holocaust and spreading peace and tolerance.
---
Posted on: 7 April 2021 | Category: 2021 posts
On 8th of March 2021, German final-year students were fortunate enough to talk to Zeitzeuge Eric Cohen, a son and grandson of victims of the Holocaust.
---