Why study Italian at the University of Liverpool?
Posted on: 16 October 2020 by Wendy O'Neill in 2020 posts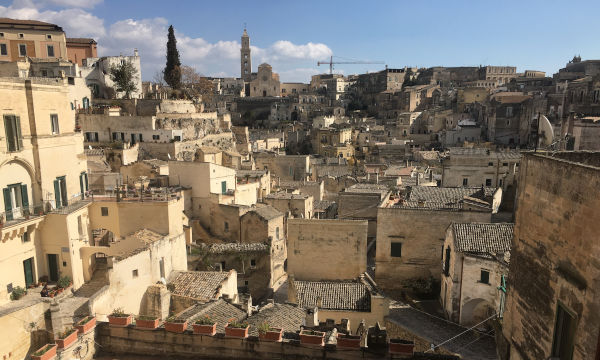 2020 graduate Wendy O'Neill decided to study Italian at the University of Liverpool after 30 years in IT, initially choosing Liverpool as she wanted to study close to home. Read about her experience of studying at the University of Liverpool and Italy during her year abroad.
---

I really had not expected to pursue my love of all things Italian at degree level, however at the Open Day I discovered that the flexibility of the programme structures allowed me to study both Italian Language as a beginner and modules covering aspects of Italian culture and history.
Whilst I had travelled in Italy, I knew very little Italian - in 2 years the language modules took me from a beginner to a level where I was ready for my Erasmus year. I found the approach really enjoyable, each week learning a new aspect about the language, and then consolidating it through activities using a wide range of books, articles, music, videos and activities, all designed to improve our understanding of Italian culture.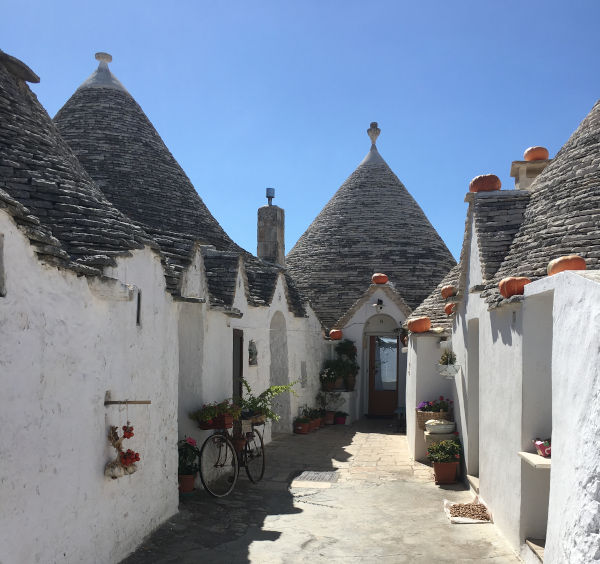 Trulli at Alberobello, Puglia.
One of the great things about Italian is that my classmates came from a range of courses, some studying multiple languages, other subjects including history and law and Erasmus students from a variety of countries. I had fantastic support from the teaching staff and language assistants from our partner universities in Italy, really benefitting from the close connections that form in a smaller department. The university and the wider city have a strong Italian community and I have made many new friends.
The Italian Department has been hugely supportive all the way through from my original application, and I was able to transfer to the new single honours Italian programme in my second year. This allowed me to take modules in sociolinguistics, Italian and European Cinema and the 18th Century. I also chose to undertake an extended project in Italian comparing language policy under Roman rule and Fascism which was a great opportunity to learn how to approach and manage a research project with a supervisor. Being able to use Italian source material gave me a great deal of satisfaction.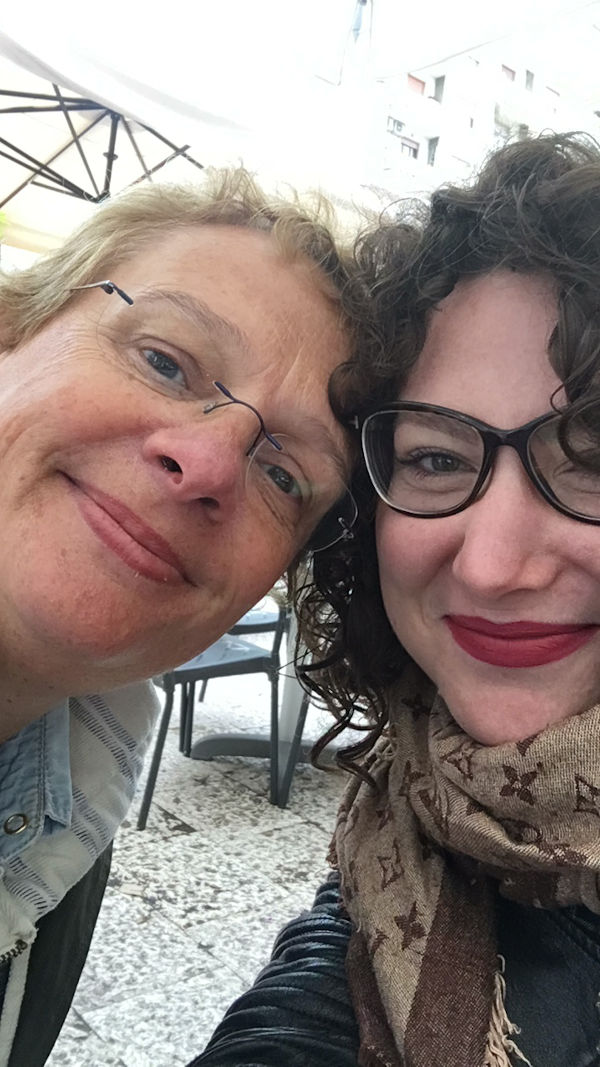 Wendy O'Neill (left) with friend Annalisa during a Barletta coffee morning.
I spent my Erasmus year at the University of Bari, in beautiful Puglia, land of trulli (the historic round houses of the region), baroque architecture, Matera, in the neighbouring region of Basilicata - European City of Culture in 2019 and amazing white stoned coastal towns with stunning azure seas. I was a little worried about being the oldest Erasmus student in town, but we received a lot of preparation and support, and I was welcomed by my fellow students and Puglian friends who I had met when they completed their Erasmus experience at Liverpool. I took the opportunity to study a wide range of courses that complemented my programme at home and travel extensively in the region.
Back in Liverpool for my final year I was able to consolidate the improvements in my Italian and take modules that indulged my passion for Italian Crime Fiction, explored the sociolinguistics of Italy and France and examined the history of Italy's presence in the wider Mediterranean and Africa. My dissertation drew on the sociolinguistics expertise in the department to explore City Branding in the Linguistic Landscape of Liverpool and Bari.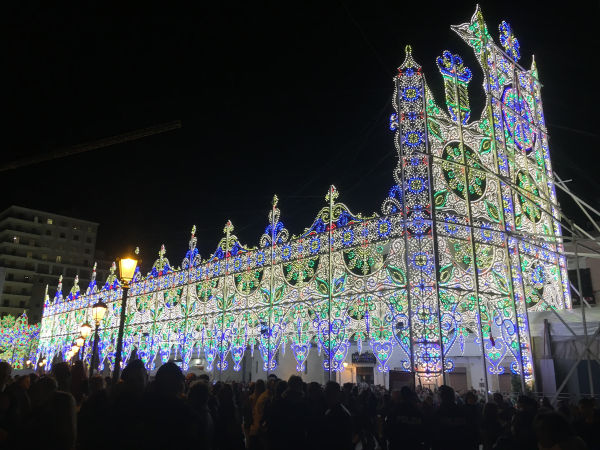 Festa di San Nicola, Bari.
It was a challenge to complete the degree online in the unusual circumstances created by COVID-19 and whilst I really missed the face to face supportive nature of everyone in Modern Languages and Cultures, as well as the ability to meet socially and work together in the Language Lounge, we were kept fully informed with excellent support from the department.
If you had told me when I was first considering coming to university that I would have graduated with a degree in Italian having spent a year studying in Italy, I wouldn't have believed it was possible. My next step? To undertake an MRes and build on my dissertation by conducting postgraduate research on COVID-19 and City Branding in the Linguistic Landscape. I loved my Italian degree and would really recommend Italian whether as a single honours student or as part of your programme.
Discover more
Study in the Department of Modern Languages and Cultures at the University of Liverpool.
---