Blue and Gold Passion — A History of Boca Juniors
Posted on: 21 August 2020 by Daniel Williamson in 2020 posts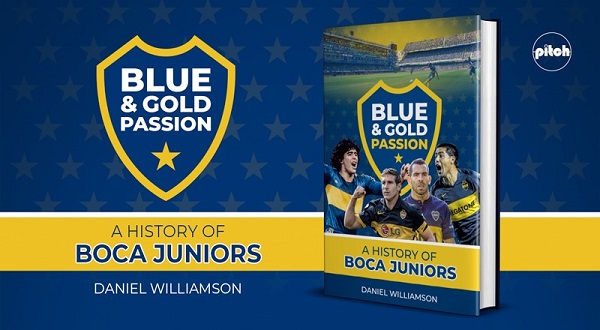 What is it like to start a career in writing and journalism after you graduate? Daniel Williamson (Latin American Studies, 2014) tells us how his studies in Liverpool and Year Abroad in Argentina inspired him to write about football, resulting in his recently published book 'Blue and Gold Passion: A History of Boca Juniors'.
---
After graduating from the University of Liverpool in 2014, with a 2:1 in Latin American Studies, I didn't have any plans to write a book, or indeed write anything. I thought those days were over. I took a job in an industry completely unrelated to my degree, but old habits die hard. I began writing about football in my spare time as a hobby, to compliment my day job which paid the bills but failed to ignite any passion inside. Habits from four years of writing essays were hard to shake, and I craved the strange buzz of deadlines, proofreading, and positive feedback. Soon I had been published online and in print with some reputable independent organisations, and even went out of my comfort zone and began making podcast appearances. I spent my year abroad in Córdoba, Argentina's second city, so most of my writing was focused on Argentine football.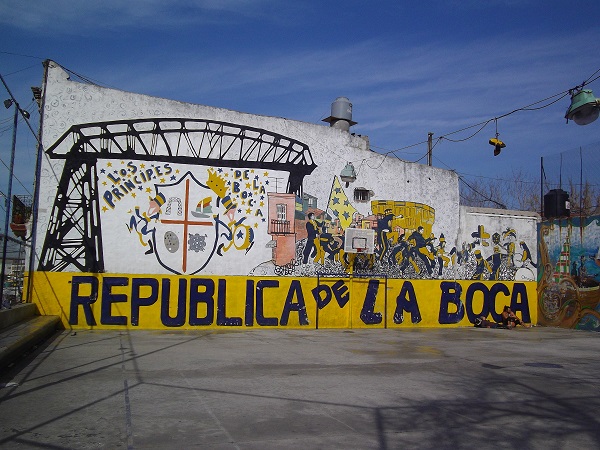 A street football court in Buenos Aires, Argentina
Fast forward more than four years. In the last two months of 2018 Argentina's two biggest and most popular clubs, Boca Juniors and River Plate, faced off in the final of the Copa Libertadores, South American football's most prestigious cup competition. Some commentators billed it as the biggest game the continent had ever seen and wondered if the city of Buenos Aires could cope with the logistics of two powder-keg clashes. Some wondered if the nerves of both sets of fans could cope. A victory would produce the highest high; the lowest of all lows awaited the vanquished. In both instances all doubts were warranted. Weather delayed the first leg and fan violence put pay to the second scheduled meeting. Controversially, the return fixture was then switched to Madrid, an ocean away from Buenos Aires. Once again, South American football courted the headlines for all the wrong reasons.
During this time I realised there was next to nothing in print, in the English language, about either club. Sympathising more with Boca Juniors, I used a couple of contacts to secure a contract with Pitch Publishing, a well renowned name in the industry. I couldn't fathom how the story of an institution such as Boca Juniors had not been told to an English-speaking audience, and set out to change this.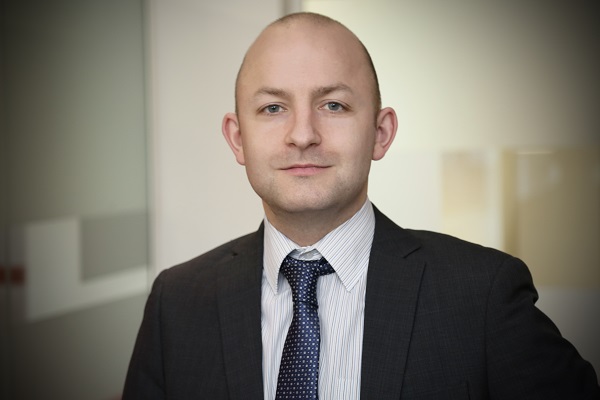 Daniel Williamson, author of Blue and Gold Passion — A History of Boca Juniors
During the writing process, which took around 11 months, I used many skills acquired from my degree. I sourced, and translated from Spanish, many secondary sources. I conducted interviews via Skype, WhatsApp, and email. I experienced the feeling of rejection and disappointment, familiar from the dissertation, and something which must be overcome in any kind of research project. Many requests for interviews were simply ignored; others who were once keen vanished when I tried to pin them down to an appointment. But, I persevered and refused to let any knock backs determine the fate of my book. Eventually, I held the finished product in my hand and was delighted with the results.
Blue & Gold Passion: A History of Boca Juniors, is available now to pre-order and will be released on 7 September.
Discover more
Study in the Department of Modern Languages and Cultures at the University of Liverpool.
---
We understand that this is a worrying and uncertain time for everyone, and the wellbeing of our students is our highest priority.
The University is here to offer you support and guidance as you continue with your studies. Please check your University email account daily so that you can continue to access advice and support from your module tutors regarding the shift to online teaching and alternative assessments.
The School will communicate with you regularly in response to students' key concerns. Information is also available on our Coronavirus advice and guidance pages.
However, if you are have a specific query that you are unable to find the answer to online, please contact either your Academic Advisor or the Student Support Centre at hlcenq@liverpool.ac.uk
---