Crown Place is only 10 minutes from the International Summer School Central Office and facilities such as the Sports Centre and both University libraries. It is also only a 15 minute walk from Liverpool City Centre, making it easy to access everything you need and experience what Liverpool has to offer.
Facilities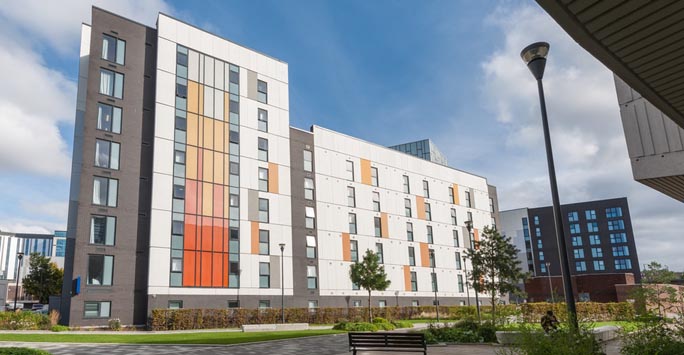 Each hall (which houses 6-7 individual flats) contains the following:
Ensuite facilities (private shower, toilet, wash basin)
Wifi
Secure access
Shared kitchen and lounge (including Freeview TV services)
In addition, Crown Place has the following services and facilities:
Social common spaces (including table tennis, pool tables and games consoles)
24 hour reception
Launderette
Warden and Residential Adviser team
Post and parcel collection services
We try to ensure that students are allocated into diverse halls, to ensure that you get the true ISS experience by sharing it with students from all over the world.
Living at Crown Place was fantastic, as I was able to share areas with many people and thus make lifelong friendships. The experience of sharing and living with people other than yourself is definitely the best thing about the International Summer School.
Back to: International Summer School