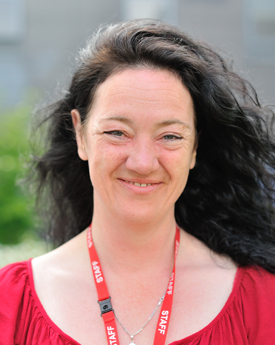 Dr
Karen
Harper
IVES Professional Services
About
Personal Statement
My work involves assisting the project team in investigating climate-driven evolution in plants, and its consequences for plant community structure and function. The project involves large-scale plant growth experiments, fieldwork to collect plant clonal lines, molecular genotyping, and additional transplant studies and environmental manipulations. I am primarily a plant physiologist and biochemist, although I am interested in all aspects of plant biology.

Previously, I have worked in research involving crops and food security at Lancaster University and, more recently, with insect pests. I received my BSc (Hons) in Biology at Bangor University in North Wales, where I later gained my PhD. This work focused on the physiology of harvested fruit and vegetables, and how we might utilise their own biochemistry against fungal pathogens in order to maintain their freshness.

For my PhD at Bangor University, I investigated the anti-fungal properties of plant secondary metabolites with the idea that they may be utilised instead of traditional synthetic chemicals on post-harvest fruits and vegetables. Prior to coming to Liverpool, I worked at Lancaster Environment Centre in the Photosynthesis Group where we examined the biochemistry behind the photosynthetic capabilities of lots of different plant species to see if there were any naturally-occurring Rubisco enzymes that might be used to improve crop plants. I also worked in the Insect & Pathogen Ecology Group, where I investigated viral pathogens of moth crop pests to see if they could be formulated into bio-insecticides.